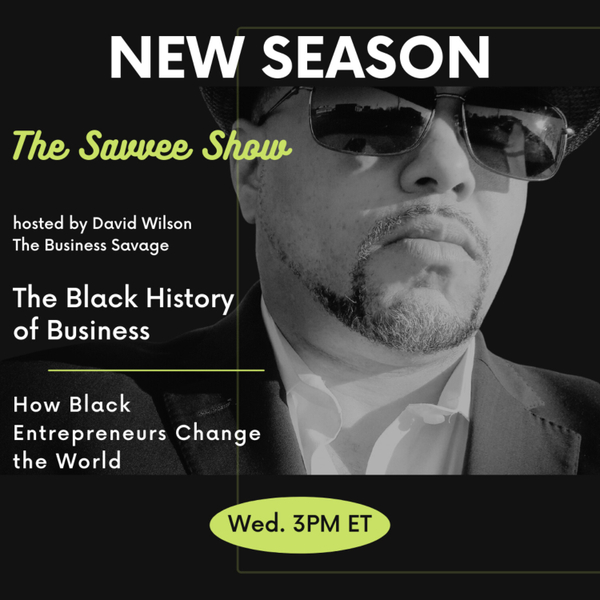 Episode 42 Physical Health for the Entrepreneur
In this episode, we'll discuss the best takeaways and shifts for the physical health of the entrepreneur.
Click to buy this episode's featured book I Hate Networking Events! By David Wilson
Tags: entrepreneurship, health, wellness, gym, workout, Black business, small business, business casual, networking, I Hate Networking Events, David Wilson, Black history, entrepreneur, CEO, network, networking events, business networking, strength, strong, lifting
No Nonsense Market Domination with David Wilson
Listen to David LIVE on the IBGR Business Growth Radio App for Android and iOS. Download from Google Play and in the Apple App Store.
Welcome to the No Nonsense Market Domination Radio Show hosted by David Wilson AKA The Business Savage.
My goal each week is to tackle business challenges HEAD ON with real-life examples and laugh-out-loud stories that lead to THE IMMEDIATE ACTION STEPS you can take TODAY to begin to DOMINATE your market!
If you want an entertaining and informative big-picture view of business growth and strategy to include sales, marketing, networking, and business mindset solutions, then this is the show for you! Join The Sav to DOMINATE YOUR MARKET so we can Change the World...one business at a time!
Support Us
Donate with