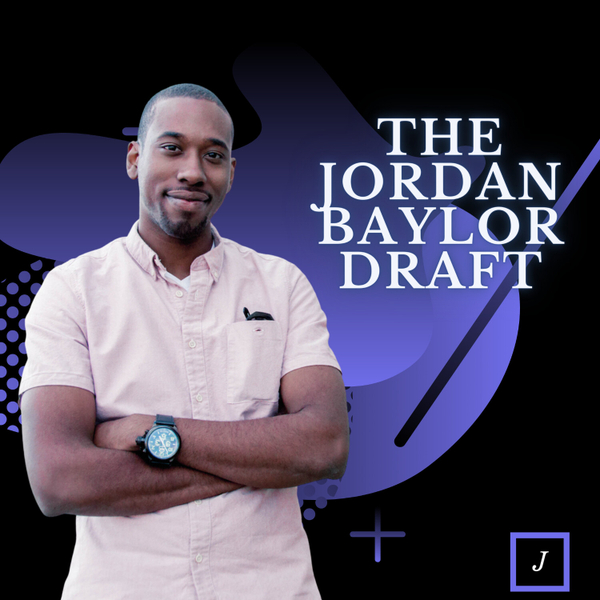 The Jordan Baylor Draft
JBD 31: Michael Jamin - How a 'King of the Hill' TV Writer Cracked the Code to Television Showrunning
S1E31
42:00
December 7th 2020
In this week's episode, I spoke with television writing veteran Michael Jamin, a man who helping writers get an exclusive sneak peak at what's next for TV writing.
He's written on or has show-run for various series including:
King of the Hill
Just Shoot Me
Beavis & Butthead
Brickleberry 
Tacoma F.D.
And many more. In our discussion we discuss tips on finding your writing partner, cracking the TV writer's code, and how to find the truth in your writing.
It is my pleasure to bring to you my interview with Michael Jamin.
Follow Michael on Facebook: 👉 facebook.com/MichaelJaminWriter/
Sign up for SHOWRUNNER'S Guide to TV Writing Course:  👉 michaeljamin.com/
Follow The JBD Podcast on Instagram: 👉 instagram.com/offstagethepodcast
OUR SPONSOR:
Thank you to our sponsors the good people at Sock Season - It's always Sock Season, Go Bold! www.sockseason.com 
Use code "JDBdraft" for 25% Off your first order.
__________
WANNA CONNECT W/ JORDAN & ASK HIM ANY QUESTIONS⁉️
★Email JORDAN BAYLOR Directly Here: 👉 [email protected]
★ Direct Message Jordan on Instagram Here: 👉 instagram.com/iamjordanbaylor
The Jordan Baylor Draft
A written draft like all things begins with an idea.
"The Jordan Baylor Draft" is an interview series hosted by Jordan Baylor, as he digs into the minds of the movers and shakers in life, business and entertainment!
Every day is a new draft, let us get to writing.
Support Us
Donate with