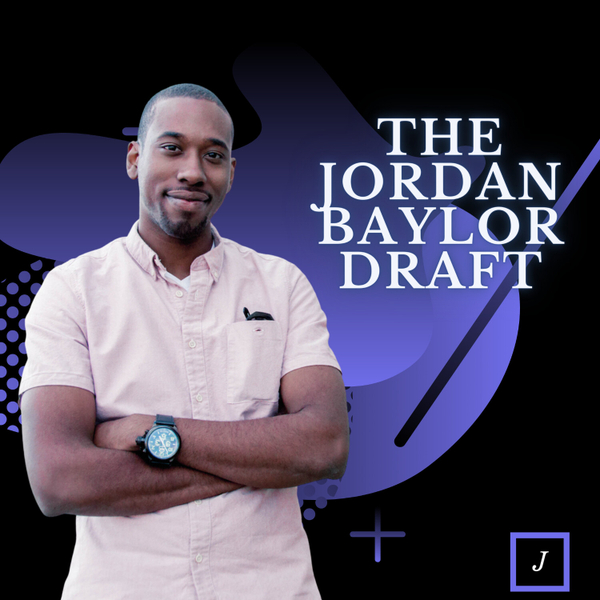 To win the day, one must know thyself. 
There has never been such truth in a parable taught by Christina Eanes, a former FBI violent crime analyst turned author, coach, and productivity consultant. 
In our interview, we went deep and discussed productivity hacks, her days as an FBI crime analyst, and what it takes to reach your peak performance.
Christina's mission is to inspire with her 3 simple steps to Super Productivity.
Know yourself
Mind Your Energy Consumers
Plan according.
Learn thyself and hack accordingly.
Thanks to Sock Season for sponsoring this episode.
Follow Christina's YouTube Channel: 👉https://www.youtube.com/c/christinaeanes 
Visit Christina's Website 👉 https://christinaeanes.com
Follow The JBD Podcast on Instagram: 👉https://www.instagram.com/jbdraft/ 
OUR SPONSOR:
Thank you to our sponsors the good people at Sock Season - It's always Sock Season, Go Bold! www.sockseason.com 
Use code "JBdraft" for 25% off your first order.
__________
WANNA CONNECT W/ JORDAN & ASK HIM ANY QUESTIONS⁉️
★Email JORDAN BAYLOR Directly Here: 👉 [email protected]
★ Direct Message Jordan on Instagram Here: 👉 instagram.com/iamjordanbaylor
Are you enjoying the podcast? Please leave a review
The Jordan Baylor Draft
A written draft like all things begins with an idea.
"The Jordan Baylor Draft" is an interview series hosted by Jordan Baylor, as he digs into the minds of the movers and shakers in life, business and entertainment!
Every day is a new draft, let us get to writing.
Support Us
Donate with