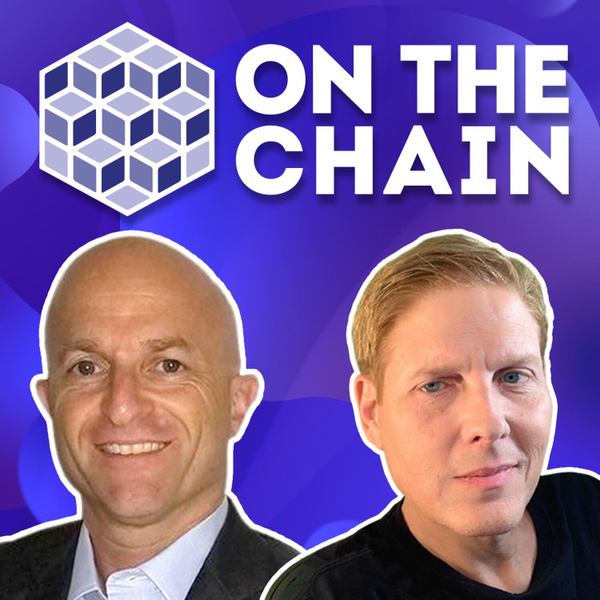 Saving Crypto Innovation with Congressman Tom Emmer
Congressman Tom Emmer was sworn in for his first term in the U.S. House of Representatives on January 6, 2015. He is currently serving his fourth term.
Tom was elected by his fellow Republican colleagues to join the House GOP Leadership team as the Chairman of the National Republican Congressional Committee for the 116th Congress and again for the 117th Congress. Currently, he sits on the House Financial Services Committee. He is also a member of the Republican Deputy Whip Team and the House Republican Steering Committee.
Born in 1961, Tom grew up in Minnesota and attended St. Thomas Academy. He received his BA in Political Science from the University of Alaska-Fairbanks and his JD from William Mitchell College of Law.
After practicing law for several years, he opened his own law firm. The next 20 years were spent balancing family, business, coaching hockey, and serving on the city councils in Independence and Delano.
Before coming to Congress, he served in the Minnesota House of Representatives from 2004-2008.
He and his wife Jacquie have been married for over 30 years and have seven children. They reside in Delano.
Follow Rep. Tom Emmer on Twitter:
https://twitter.com/RepTomEmmer
Tom Emmer on the Web:
https://emmer.house.gov
Blockchain Regulatory Certainty Act
https://www.congress.gov/bill/117th-congress/house-bill/5045
Securities Clarity Act
https://emmer.house.gov/the-securities-clarity-act
------
CHAPTERS
Coming Soon
Compiled by Hans Loaded
https://twitter.com/hansloaded
--------------
OTC MERCH
https://onthechain.shop
BUY US A COFFEE
https://otc.one/buy-us-a-coffee
--------------
SUBSCRIBE TO THE OTC PODCAST:
https://otc.one/podcast
--------------
FOLLOW ON THE CHAIN:
Subscribe to our other Youtube Channel:
http://www.youtube.com/c/OnTheChain​
On The Web:
https:/onthechain.io​
Follow OTC on Twitter:
https://twitter.com/on_the_chain
Join our FREE Telegram Roundtable channel:
https://t.me/onthechain_roundtable
--------------
JEFF
Follow Jeff on Twitter:
https://twitter.com/Jeff_OnTheChain
--------------
CHIP
Follow Chip on Twitter:
https://twitter.com/stephenchip​
Listen to Chip's music
http://nojoyyet.com​
--------------
DISCLAIMER:
All opinions expressed by content contributors that appear on OTC are solely expressing their opinions and do not reflect the opinions of OTC, its affiliates, or sponsors. Content contributors may have previously disseminated information on a social media platform, website, or another medium such as a podcast, television, or radio.
OTC, Content Contributors, Affiliates, or Sponsors are not obligated to update or correct any information. The content contributors are sharing the information which they believe to be reliable. OTC, its affiliates, or sponsors cannot guarantee the accuracy of the opinion shared, and viewers, readers, and listeners should not rely on it.
Opinions expressed are not financial advice. Please consult a licensed financial advisor before making any financial decisions. It is imperative that before you invest in anything you research before investing. Do not invest based on what someone else is doing or not doing, or based on other people's opinions.
#CongressmanTomEmmer #SecuritiesClarityACT #CryptoRegulation
On The Chain - Blockchain and Cryptocurrency News + Opinion
Welcome to On the Chain
On The Chain focuses on Blockchain and Digital Assets, Cryptocurrency news, and opinion with a focus on XRP. For those who are brand new to the Digital Asset / Blockchain space, and those who have been around and are considered to be veterans in this space.
OC has a global audience., providing high-quality, fact-based content and no hype.
It is a community-driven platform for Mainstreet, a growing need and growing interest in the latest news, opinions, and research in the digital asset/blockchain technologies.
All opinions expressed by the contributors are their own opinions and not necessarily those of the OTC platform.
Platform to reach a massive global audience providing high-quality content support to lift content creators.
Follow us on TWITTER: https://twitter.com/on_the_chain
YouTube Channels:
https://www.youtube.com/c/OnTheChainLIVE
https://www.youtube.com/c/OnTheChain