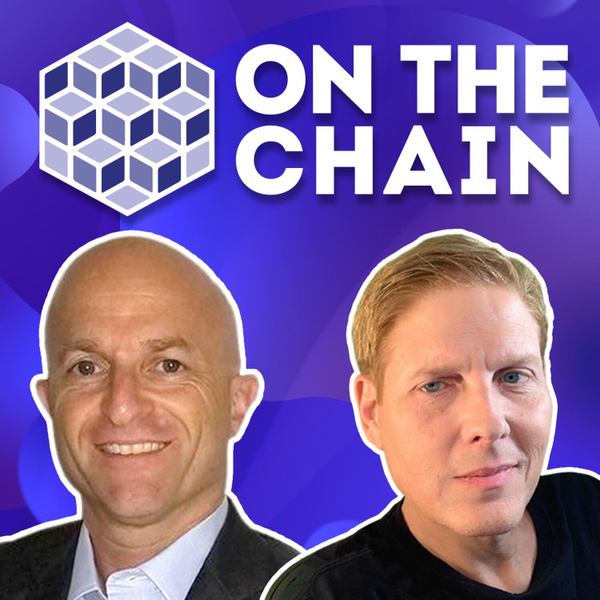 SEC & OCC New Leadership – Q&A with Special Guest John Deaton – Updates on Deaton v SEC
Attorney John Deaton, who filed the complaint against Ripple on behalf of the XRP community, joins Chip and Jeff on the Roundtable.
John will provide his thoughts on the new leadership at the SEC and OCC and what it means moving forward. We discuss any updates to the SEC v Ripple complaint.
--------------
DISCLAIMER:
All opinions expressed by content contributors that appear on OTC are solely expressing their opinions and do not reflect the opinions of OTC, its affiliates, or sponsors. Content contributors may have previously disseminated information on a social media platform, website, or another medium such as a podcast, television, or radio.
OTC, Content Contributors, Affiliates, or Sponsors are not obligated to update or correct any information. The content contributors are sharing the information which they believe to be reliable. OTC, its affiliates, or sponsors cannot guarantee the accuracy of the opinion shared, and viewers, readers, and listeners should not rely on it.
Opinions expressed are not financial advice. Please consult a licensed financial advisor before making any financial decisions. It is imperative that before you invest in anything you research before investing. Do not invest based on what someone else is doing or not doing, or based on other people's opinions.
On The Chain - Blockchain and Cryptocurrency News + Opinion
Welcome to On the Chain
On The Chain focuses on Blockchain and Digital Assets, Cryptocurrency news, and opinion with a focus on XRP. For those who are brand new to the Digital Asset / Blockchain space, and those who have been around and are considered to be veterans in this space.
OC has a global audience., providing high-quality, fact-based content and no hype.
It is a community-driven platform for Mainstreet, a growing need and growing interest in the latest news, opinions, and research in the digital asset/blockchain technologies.
All opinions expressed by the contributors are their own opinions and not necessarily those of the OTC platform.
Platform to reach a massive global audience providing high-quality content support to lift content creators.
Follow us on TWITTER: https://twitter.com/on_the_chain
YouTube Channels:
https://www.youtube.com/c/OnTheChainLIVE
https://www.youtube.com/c/OnTheChain