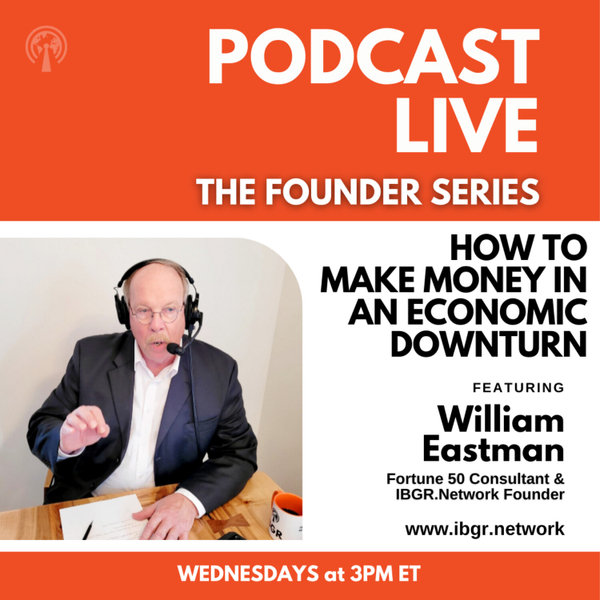 Recovery Must Happen Immediately This is one of the more crucial elements of a Recovery strategy that enhances the company's reputation. The frontline individual dealing with an unhappy customer must be able to fix it immediately. If they have to get permission or boot up to management the moment will be lost.
Topics:
Parameters are set that allow frontline / customer facing personnel maximum flexibility to fix the problem on the spot
A clear policy exists outlining the the limited situations the customer-contact personnel push the issue to management
#OWNR.LIFE with William Eastman
The purpose of this podcast is to provide a road map for all to build a business empire and maintain some semblance of sanity and a personal life.
This is a very different series than anything I have done. I usually stay out of the personal aspects of entrepreneurship but I know how challenging it can be - especially if you have some notion of balance.
So what is my end game for the series? To become a biz mogul, to build an empire of multiple businesses that are built and run in a way that my role is limited to the critical.
Before we get started one last thought. Look at IBGR as your CGO - your fractional Chief Growth Officer, a partner for Living The Life on Your Terms. We have built a platform that moves beyond the one-way conversation of radio and podcasts to real relationships; our Community of Commerce.
This series of shows is focused on a subject not normally discussed - building an empire. If you are a serial entrepreneur maybe your future is not building and selling but building and buying?
I have worked with several entrepreneurs that have built empires as well as studied the best. This series represents everything I have learned and done over my career - and one more thing - I am building an empire in front of you starting with IBGR.
Last thought - our goal at IBGR, be a game changer for you.
Key Issues - Owner Perspective:
What is balance?
What model can I use to build this business that is eating me alive?
Can i make that work in other businesses?
Can I really manage something I don't understand?
Download the IBGR Business Growth Radio App for Android and iOS to catch the show live and gain access to even more resources. Find the IBGR Business Growth Radio App on Google Play and in the Apple App Store.
We are your single, one stop source for business and personal success, period, end of story.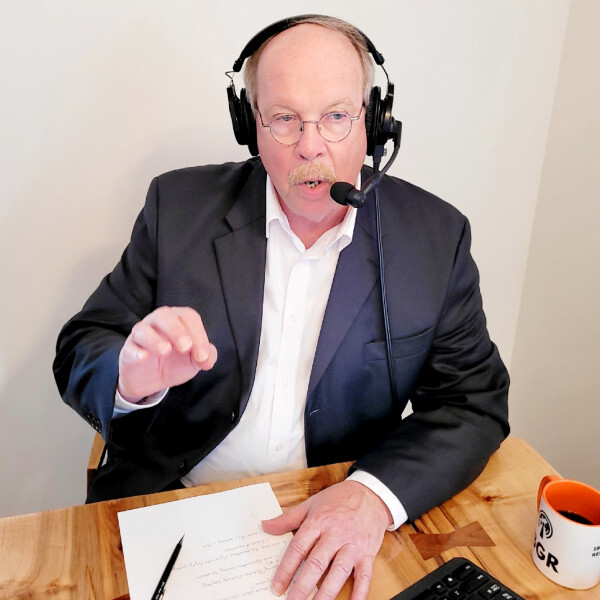 "Life only makes sense in retrospect; a life, a career can only be lived in real-time and therefore nothing is predictable or inevitable."
How I Got Here
I am a result focused entrepreneur with over 43 years in business. That includes training, consulting, and management experience working with leaders in manufacturing, pharmaceuticals, software, hospitality, higher education, and online services. My areas of expertise include leadership, team building, coaching & mentoring, organizational design & change, business development, HR solutions, strategic planning, global strategy, startups, and M&A.
Most of my later years have been in fractional consulting and business turnarounds while running several businesses such as Managing Partner of Intellectual Property at the GrowthWorx, where they created a new subsidiary, IBGR. We are building in front of you a 24x7 global internet business radio station based on our IP. All the programming is designed for entrepreneurs and business owners and heard in 183 countries. I am the interim Station Manager and VP for Demand through the end of 2022.
IBGR will launch its first Incubator and accelerator programs this year, helping global business owners without access to Venture Capital resources receive better development as entrepreneurs.
Prior to my role with GrowthWorx, I held several fractional positions with clients, including Senior Consultant for GreenMark Consulting Group, Director of Innovation at the Celebrity Service Institute, SVP Knowledge Management for the International Speakers Bureau, and the EVP of Consulting Services for Trainingscape. In my early career, I was a Managing Partner for Ken Blanchard Companies, a Team Leader for Economic Development, United Nations Development Programmes in West Africa, and served as School Chief of the Leadership Management Program for the United States Coast Guard.
If this matters to you - yes, I have the required ticket punches: an Executive MS in Management and Organizational Development from California American University, and a BS in Human Resources and Organizational Behavior from the University of San Francisco plus many educational years in Engineering working as a Marine Scientist. What I am is a serial entrepreneur (5 companies), and hold many certifications and have over 15,000 hours as a trainer and facilitator; blah, blah, blah. I know everybody says the same crap.
​If you want a really bizarre bio, go to my personal site: www.williameastman.us
OK enough of the BS, hit me up and let's talk - owner to owner: My Calendar