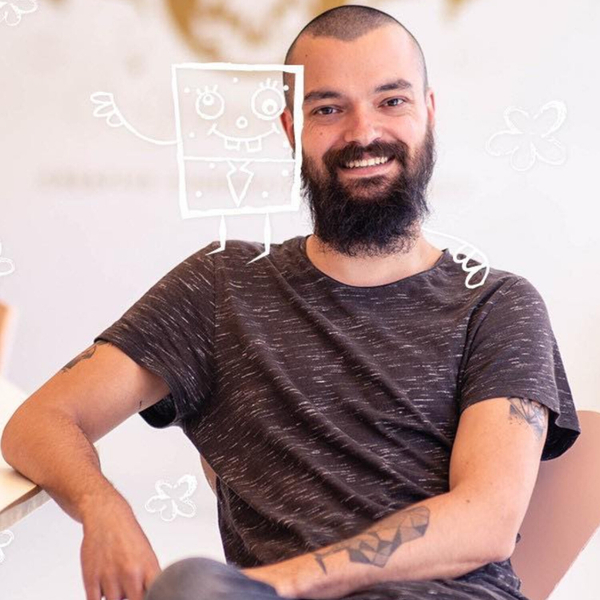 The Marketing Picnic
How to Build Viral Communities, Get PR and Push Creativity with Kenny Vermeulen
S1E57
59:21
October 20th 2020
The world of marketing can be very magnetic. With content coming from everywhere, you may wonder how you can stand out from the rest and even go viral.
Kenny Vermeulen has the sheer creativity needed to go viral and knows exactly how to spot trends. 
Kenny Vermeulen is the Creative Content Director at Happiness Brussels. Facebook post turned full campaign; Happiness Brussels helps brands spread more happiness. 
With his many successes, Kenny shows how to build viral communities. He has proven that he is a great creative, community manager, and trend spotter.
Kenny has over 50K likes for "the ministry of sports" Facebook page. He has even created communities in the real world. Using Pokémon Go, Kenny was able to get over 15K people to visit the Antwerp Zoo! 
In today's interview, Kenny shines a light on the art of spotting trends. He believes in the importance of experiencing things as creativity happens everywhere. We also discuss how to push content and the secrets to having better success at going viral.
What ways have you pushed the levels of creativity in content creation? 
Want more episodes pertaining to Viral Social Media Content Strategies?
Listen to TMF Picnic's interview with Brian Swichkow, Reddit Marketing and Tech That Changes the World!
https://pod.co/picnic-tmf/reddit-marketing-and-tech-that-changes-the-world-with-brian-swichkow 
Listen to TMF Picnic's interview with Gerard Compte, The Man Who Sends Emails with Love!
https://pod.co/picnic-tmf/gerard-compte-aka-the-man-who-sends-emails-with-love
Selected Links from the Episode: 
Want to Connect with Kenny Vermeulen?
Twitter jo.my/kenny-twitter/
LinkedIn jo.my/kenny-linkedin/
Happiness Brussels Website jo.my/happiness-brussels/
Poepeklets Newsletter jo.my/poepeklets-newsletter/
Medium Articles jo.my/kenny-medium/
The Marketing Picnic
On The Marketing Picnic we identify, explore and practicalize the key insights that set apart top performers. Our focus is on growth marketing, entrepeneurship and generally winning at life. |
This show is for you if you're looking to go deep, are sick of short term tactics and feel cats are a vital part of marketing. It's not cause it's deep "brings ROI" that it needs to be boring. |