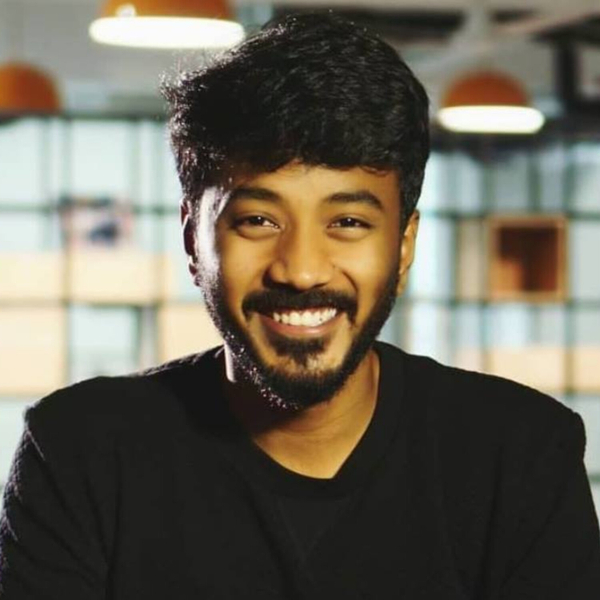 The Marketing Picnic
How Vaibhav Sisinity Tripled His Income By Generating Passive Income on LinkedIn
S1E53
1:02:43
April 17th 2020
Have you ever wondered how you can achieve more LinkedIn profile search appearances?
I have talked to many LinkedIn experts, growth hackers, and entrepreneurs on LinkedIn. I have never received a straight answer on how to make your profile more easily found on search. Our guest today has been able to explain that! 
He stood out to me because he seemed to be the only person who has been able to figure out how to do LinkedIn search appearances correctly. 
Vaibhav Sisinty defines himself as a growth hacker by profession and an entrepreneur from heart. He has been able to generate a passive income stream that is making him twice as much as his regular wage! 
Vaibhav shares how to use your profile to make money and how to us it to upsell to bigger clients. Vaibhav Sisinty has also worked on some very impressive things. 
At only 18, he had already created his first startup, Crazyhead Solutions. 
At 21, he was a marketing manager for Uber. 
Now at 26, he is the head of marketing at Klook, India. 
Vaibhav shares how you are capable of the same LinkedIn success. Such as, how to generate a passive income on the platform. We discuss how to grow beyond 30K Connections on LinkedIn and how you can optimize your LinkedIn profile to get more search appearances.
Today's episode is truly one of our most impressive and practical episodes yet! 
What will you implement into your LinkedIn presence? Let us know! 
Want more episodes pertaining to LinkedIn?
Listen to TMF Picnic's episode with Natalia Wiechowski, the LinkedIn coachsultant!
https://pod.co/picnic-tmf/natalia-wiechowski-aka-think-natalia-the-linkedin-coachsultant/
Listen to TMF Picnic's episode with Curt Mercadante, the Dumbledore of LinkedIn!
https://pod.co/picnic-tmf/curt-mercadante-aka-the-dumbeldore-of-linkedin/
Selected Links from the Episode: 
Want to Connect with Vaibhav Sisinty?
LinkedIn jo.my/vaibhav-linkedin/
Website jo.my/sisinty-masterclass/
Twitter jo.my/twiiter-vaibhav/
The Marketing Picnic
On The Marketing Picnic we identify, explore and practicalize the key insights that set apart top performers. Our focus is on growth marketing, entrepeneurship and generally winning at life. |
This show is for you if you're looking to go deep, are sick of short term tactics and feel cats are a vital part of marketing. It's not cause it's deep "brings ROI" that it needs to be boring. |