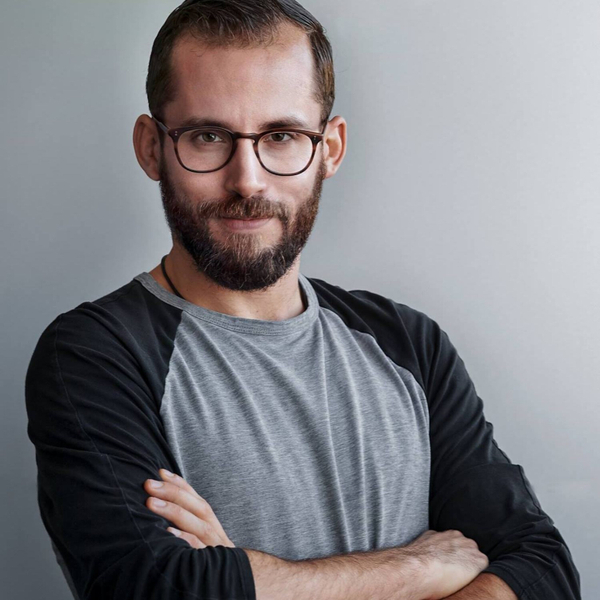 Our guest today is one of the few true "evil-ish" geniuses of 2020.
You could say that many of his projects sound straight out of a Black Mirror Episode. Sharp. Suspenseful. Satirical. 
Brian Swichkow has many exemplary successes. Such as, making a virtual clone of himself as an AI chatbot. Yes, you read that right. 
Among other things, Brian has built mythosone. A non-linear note-taking tool that allows you to take notes from a "single-truth" perspective. He has even used his skills to pull off one of the most elaborate pranks on his roommate.
He targeted his roommate's ads so specific; his roommate thought the NSA was following him! 
This made Brian internet famous in an instant. Brian Swichkow has even done some offbeat ads that both Facebook and Reddit had to redo their ad policies in response! 
In this episode, we discuss the overarching Reddit Strategy. Brian shares the best way to use Reddit to drive traffic and the best practices for posting on Reddit.
We also question if companies should have a dedicated "Reddit" employee.
What Reddit Tip Did You Find Useful? Let us know! 
Want more episodes pertaining to Digital Marketing?
Listen to TMF Picnic's interview with Trevor Dudeck, we talk about Coronavirus and its effects on Digital Marketing!
https://pod.co/picnic-tmf/helping-people-and-finding-opportunities-during-corona-with-trevor-dudeck/
Listen to TMF Picnic's interview with Justin Wu, how to tackle Growth Marketing during Corona!
/https://pod.co/picnic-tmf/justin-wu/
Selected Links from the Episode: 
Want to Connect with Brian Swichkow?
Website jo.my/brianswichkow/
LinkedIn jo.my/brian-linkedin/
MythosOne jo.my/mythos-one/
One Inc Cooperative jo.my/one-inc/
The Ultimate Retaliation: Pranking My Roommate with Targeted Facebook Ads
jo.my/brian-ad-prank/
Book Recommendations
MCLuhan for Beginners jo.my/mcluhan/
The Meaning of Meaning [jo.my/meaning-of-meaning/
The Hero with a Thousand Faces jo.my/thousand-faces/
The Marketing Picnic
On The Marketing Picnic we identify, explore and practicalize the key insights that set apart top performers. Our focus is on growth marketing, entrepeneurship and generally winning at life. |
This show is for you if you're looking to go deep, are sick of short term tactics and feel cats are a vital part of marketing. It's not cause it's deep "brings ROI" that it needs to be boring. |