What do you do when you've just received a serious diagnosis?
Jessica de la Morena´s cancer journey has transformed her and led her to create an empowerment and wellbeing movement. She is on a mission to help people going through adversity to find strength and most importantly to find their inner hero that has been there all along. Her intention is to reach people with inspiration and recommendations of resources and lessons learned at the onset of their personal disruptions, to help them shift from being reactive to taking response-ability in their wellbeing and lives and therefore actively look for solutions and find the positive opportunities in the situations they are facing. 
She is a business development and strategy executive in a global company, where she also teaches transformational leadership courses and does group and individual coaching. Jessica also loves opportunities to change people's mindset through inspirational speeches. 
Visit Jessica's website You Are The Hero
Next time on the show I'm speaking with Jessica McGregor Johnson about her books, her beautiful Spanish retreat and choosing happiness and fulfilment for yourself. Don't miss it.
Points of Change
Every transformation starts with a point of change.
Life is full of challenges, and we could all use some help sometimes. It can be great to hear stories of and from people who have turned their lives around personally, professionally and/or financially.
How did they do it? What were the crucial points of change for them? What are the tools and philosophies that have helped along the way? We'll be steering far away from the religious, supernatural and new age woo to focus on the practical, tested and scientifically supported tools/methods of change.
As host, I am a professional coach and trainer who has transformed my own life using personal and professional development tools and stoic philosophy.
Meet the Host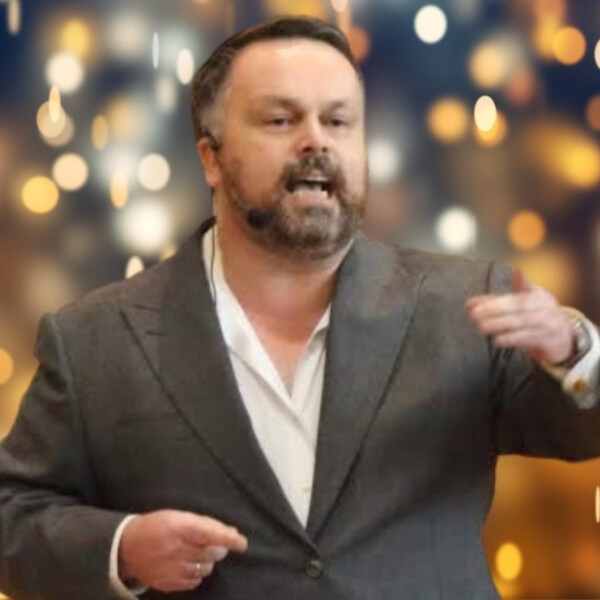 John is a professional speaker and presentation specialist who helps business coaches create and deliver amazing high-ticket events and talks to not only deliver great value to their clients but also to scale up their businesses to new heights.
John hosts 3 podcasts:
Speaking of Influence - All about presentation skills and tools of influence and persuasion. Weekly guests ranging from professional speakers, authors, comedians, event hosts, after dinner speakers, keynote speakers, TED & TEDx speakers and many more.
Points of Change - A show about life turnarounds from coaches, mentors, experts and people with powerful stories of transformation. How did they do it? What were their key points of change? How are they now helping others to change and transform lives?
The Daily Present - John's daily live stream on Facebook and LinkedIn is now also available as a daily podcast. This short-form show is much easier to digest in episodes ranging from 5 to 25 minutes and letting you in on the day to day of a speaker and presentation specialist. Sharing tools and thoughts on speaking, personal/professional development and more besides. Random guests and the opportunity to be a part of the show by asking questions in the live stream or submitting topics to John directly.
Hopefully, there's something for everyone. I hope you find some episodes you like. Please leave a review and let other people know about our shows.