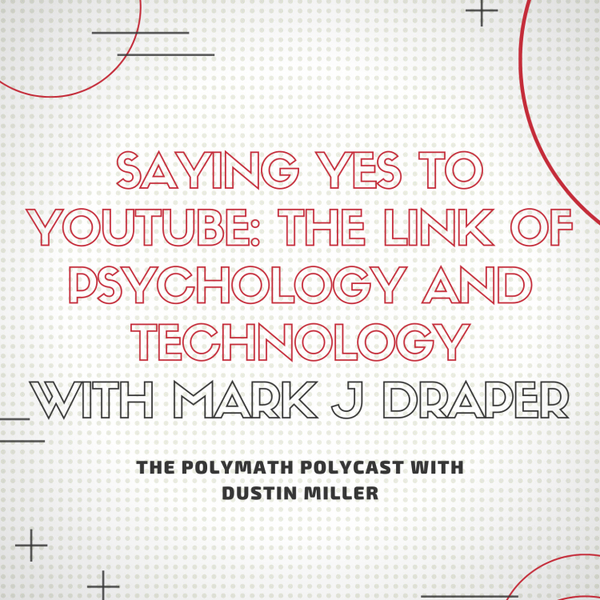 Hello Innovators! I am Dustin Miller PolyInnovator. Today we are talking with Mark J Draper the owner of Reviewify, a Tech Tuber, and even licensed electricity supplier!
We are here to talk about Technology reviews, entrepreneurship, automation, and overall being a gamer and techie!
Timestamps:
0:00 Intro
1:30 What is it like to be a Techtuber?
5:00 Teaching YouTube
6:00 Who owns ALL search?
10:00 YouTube Blueprint by Mark
15:00 Approaching YouTube with a Business Mindset
20:00 Streaming, Vertical Video, and D.tube
25:00 Building on Trends
30:00 Reevaluating the Channel
37:00 Playing within Niches
40:00 Don't be a Slave to Creating Content
41:00 AppsumoAlholic #LTDeals
49:00 Automation and Repurposing
55:00 What started Reviewify?
59:00 The only tool I've stand behind the affiliate link!
https://repurpose.io/?aff=6354
01:01:30 Mark's a Generalist?
01:05:00 Mark's Favorite Piece of Tech
01:07:00 VR Escape Rooms
01:13:00 Protecting Your Videos
01:16:45 Nokia Lumia Windows Phones
01:22:00 Incredible Games with Slow Starts #videogames
01:25:00 Life is Strange and Detroit Become Human
01:30:00 What is a Polymath to You?
01:31:00 Convergence of Fields Increasing the Need for Polymaths
01:34:00 Using Google is actually a Skill
01:37:30 The Education System Reacting to Quarantine
01:40:00 The Link of Psychology and Technology
01:44:00 Changing Your Perspective and Helping People
01:52:00 Saying Yes to Opportunities
01:56:00 Cadasio
02:05:00 His Websites
02:11:30 Do Something You Normally Don't Do
02:12:00 SUBSCRIBE!
Links:
https://www.markjdraper.co.uk/
https://www.youtube.com/channel/UC8bi8NtMhMKDdnI0E6hi5sg
https://www.facebook.com/MarkDraperReviewer/
https://twitter.com/markJdraper
https://www.instagram.com/markjdraper/
https://www.linkedin.com/in/markjdraper/
https://app.matchmaker.fm/profiles/guests/e34626d5-9383-4b3c-b860-b5425eed65e8
The Polymath PolyCast with Dustin Miller
This show is for the polymathic, the entrepreneurial, the multipotentialites, and the Innovators!
Now on Season 5!!
PolyInnovator (The overarching personal brand that the PolyCast is under), means Innovation Polymath, or future global changemaker. Created a Modular Degree curated with online courses and micro-credentials. You will find topics wide ranging in interests!
PolyInnovator works in #OmniContent sprints, which are like multi/omni channel episodes. So each release gets a OmniBlog Post, TeleInnovator Video, and PolyCast upload! :D
-----------------------------------
Between the OmniContent, and the guest interviews I have on the show, there are multiple formats for the #PolyCast. It can get a little confusing, so here is the series that you will see:
Fireside Micro-PolyCast
Bits of idea bursts, rants, explanations, and simply short form 3-10min episodes.
PolyCast
These don't happen often, but they are the medium sized episodes that may have a didactic feel to them. They are solocasts, with a bit of flare.
OmniContent
Each episode of the Omnicontent series starts with a blog post, turns into a slideshow, then a video, and with the video I extract the audio and turn it into a PolyCast!
The Polymath PolyCast Interviews
The interview and guest arm of the show, these episodes tend to be much longer, as they are interview discussions. They have been great, and the nuggets of knowledge anyone can get from them have been insanely awesome. Go take a listen!
If you would prefer the video version:
https://www.youtube.com/user/zeemo71/videos
All in all they keep a similar polymathic feel, and stay true to the "Niche".... However the subniches can be essentially anything. Meaning the topics could be as well, so don't worry if one episode doesn't fit the bill. I'm sure another one will hit it out of the park!
Support Us
Become a Patreon