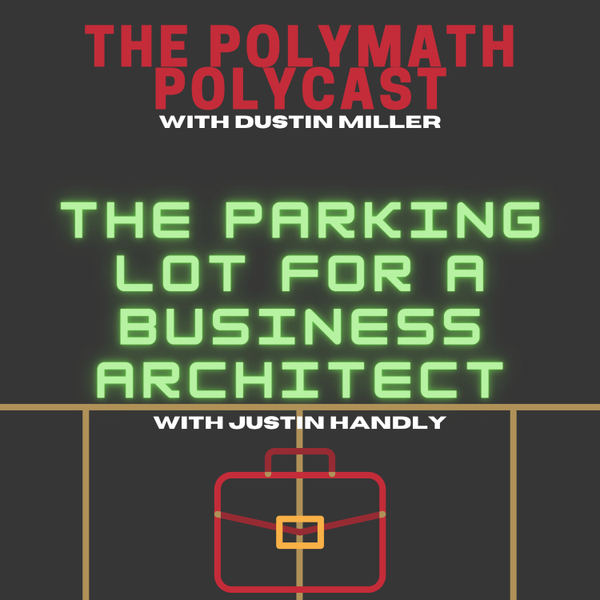 Today we are talking with Justin Handley the Marketing Magician at Pirate & Fox.
Please note due to to technical difficulties some parts may be out of sync because of zoom. I tried to edit it into place where I could! The audio changes a bit when we transition over. I did try to make sure it stayed stereo quality, but I had a lot of trouble with that. I'm just glad that Justin came into the show ready to go, and helped me make an awesome piece of content!
"Justin Handley has a depth of knowledge gained over 20 years covering nearly every aspect of online marketing."
We talked about being a Business Architect, time management, macro/micro focus, moving, and much more. We hope you enjoy!
## Links:
https://pirateandfox.com/
https://facebook.com/pirateandfox
https://twitter.com/pirateandfox
https://www.linkedin.com/company/pirateandfox/
https://www.youtube.com/channel/UCWj0IZ9O45Dh4-8Wjyi_Tcg
https://www.instagram.com/pirateandfox/
His upcoming personal brand site!
https://justinhandley.com/
https://www.linkedin.com/in/justinhandley/
TedX
https://www.youtube.com/watch?v=Q3rd11VPvbE
"With a lot of people too that are the ones with a lot of areas of interest, it is often not as different as you might think. I mean it is an ecosystem, you're a person and it's all just a natural flow of things."
## TIMESTAMPS:
0:00 Intro
3:00 Favorite Farm Animal
4:20 Honor
7:00 Honor in Marketing
10:00 Snake Oil Salesmen Fail because of Word of Mouth
15:00 Being able to Repair Your Stuff #materialism
18:00 Build Great Things
20:00 Interdisciplinary People and Entrepreneurs
22:00 Lifestyle Choice
23:00 Generalist's Life Clicking in the End
24:00 Maintaining Barriers in your Mind
25:00 Being in Theatre
27:00 Focus on One thing at a Time
30:00 Interdisciplinary Deep Work
32:00 Trust in the Delegated Workers
33:30 Business Architect and the Spiral Method #Documention
36:00 - 37:00 Creating a Great Customer Journey Experience
40:00 Knowing when to say No
41:00 Writing Down what YOU Do
47:00 Never losing, Everything is a Learning Experience
49:00 Wrote his own Task Management software
51:00 The Parking Lot, Getting Things Done
54:00 Outro
The Polymath PolyCast with Dustin Miller
This show is for the polymathic, the entrepreneurial, the multipotentialites, and the Innovators!
Now on Season 5!!
PolyInnovator (The overarching personal brand that the PolyCast is under), means Innovation Polymath, or future global changemaker. Created a Modular Degree curated with online courses and micro-credentials. You will find topics wide ranging in interests!
PolyInnovator works in #OmniContent sprints, which are like multi/omni channel episodes. So each release gets a OmniBlog Post, TeleInnovator Video, and PolyCast upload! :D
-----------------------------------
Between the OmniContent, and the guest interviews I have on the show, there are multiple formats for the #PolyCast. It can get a little confusing, so here is the series that you will see:
Fireside Micro-PolyCast
Bits of idea bursts, rants, explanations, and simply short form 3-10min episodes.
PolyCast
These don't happen often, but they are the medium sized episodes that may have a didactic feel to them. They are solocasts, with a bit of flare.
OmniContent
Each episode of the Omnicontent series starts with a blog post, turns into a slideshow, then a video, and with the video I extract the audio and turn it into a PolyCast!
The Polymath PolyCast Interviews
The interview and guest arm of the show, these episodes tend to be much longer, as they are interview discussions. They have been great, and the nuggets of knowledge anyone can get from them have been insanely awesome. Go take a listen!
If you would prefer the video version:
https://www.youtube.com/user/zeemo71/videos
All in all they keep a similar polymathic feel, and stay true to the "Niche".... However the subniches can be essentially anything. Meaning the topics could be as well, so don't worry if one episode doesn't fit the bill. I'm sure another one will hit it out of the park!
Support Us
Become a Patreon