'Now, here, you see, it takes all the running you can do, to keep in the same place. If you want to get somewhere else, you must run at least twice as fast as that!'
The Red Queen – Alice in Wonderland – Lewis Carroll Published 1865 Every entrepreneur starting out has visions of her/his baby growing into a successful business. They may not be dreaming of becoming a unicorn, maybe $1 Million turnover is their goal. But at some point, in the business lifecycle they will need to reinvigorate their business. Like any project business expansion is a balance of risk versus reward. Let's examine a couple of tools that may help you decide how to expand your business.
The Ansoff Matrix was developed by Igor Ansoff and published in the HBR in 1957 under the title Strategies for Diversification. Ansoff argues there are only four strategies for growth: Market penetration – Increasing sales of existing products into an existing market Product Development – Introducing new products to an existing market Market Development – focuses on entering a new market using existing products Diversification – Entering a new market with the introduction of new products. Ansoff also evaluated the risk associated with the four strategies and plotted this on a 2X2 Matrix. The lowest risk was assigned to Market Penetration The highest risk was assessed to be Diversification. How can a matrix developed nearly 65 years ago be relevant to entrepreneurs today? If you are pitching to investors, you can almost 100% someone is going to ask you "How are you going to scale?" It's true that Ansoff research was focused on later stage businesses, but he did focus on growth. And growth is what startups are all about, so Ansoff remains relevant. The relationship between markets and products provides a framework for how your company can grow. Markets are not necessarily based on your customers characteristics, such as geography but more based on their objectives. People do not buy drill bits, people buy holes – the concept of jobs to be done. – Clayton Christensen Use the matrix and "jobs to be done" concept to map out your scale up. The lowest risk path to growth is market penetration. Selling more of your products into the existing market. If you have a multi-generational product strategy that will keep you ahead of your competition and allow increased market shar this may be all you need, for now. But without innovation your company will eventually stagnate. Existing customers are the easiest to sell to. Identify "jobs" that need to be done that are not done well or not being done at all. What work arounds have your customers invented? What tasks do people want to avoid? What surprising uses have customers invented for existing products. This can lead to entering new markets. Diversification is probably not applicable at this stage of your company's development. It has the highest risk Backers will question your business concept. Why are you launching with one idea and planning to move into another business concept? The Ansoff matrix is easy to understand. Plot your expansion plans on the matrix to help investors grasp your scale up concept. I recommend the article Know Your Customers' Jobs to be Done published by HBR. Link below:
https://hbr.org/2016/09/know-your-customers-jobs-to-be-done
Tags: How to start a business, achieve start up success, Ansoff matrix, business growth, market penetration, the successful entrepreneur, business common mistakes small business start-up; avoid these common mistakes of business, mistakes in business, IBGR.network, Jeremy Gray, Practical Solutions to Difficult Problems
Practical Solutions to Difficult Problems with Jeremy Gray
After over 30 years in the MNC corporate world at the C-suite or General Manager level I am now focused on helping Entrepreneurs and SME's succeed. Using the lessons learned from working in Europe, North America and Asia while as an MNC executive along with 7 years supporting smaller businesses I bring this knowledge to my listeners. The topics will change but the message will remain the same, how to profitably grow your business.
Jeremy joined the IBGR.Network to build his next career focusing on developing strategies that accelerate revenue, profit, and long term growth. The size or age of your business doesn't matter, only the size of your dreams. He can help you get there with:
Mergers and Acquisition Support - building your company to sell? Looking to grow from buying your competitors?
Business Turnarounds - your dream is failing and you don't know where to start?
FP&A, Budgeting and Cash Flow - profitability is driven by the ability to manage cash flow!
Staff Development - are you the only competent person around and success is possible if surrounded by equals?
Strategic Planning - how to plan a future that is achievable and achieve it!
Each episode has additional written information your might find helpful. Here is a complete listing of Show Notes. Want to continue the conversation? Add your thoughts in the comments section available at the bottom of each page of notes on the site. Simply click "read more" and let's get the conversations started!
Download the IBGR Business Growth Radio App for Android and iOS to catch the show live and gain access to even more resources. Find the IBGR Business Growth Radio App on Google Play and in the Apple App Store.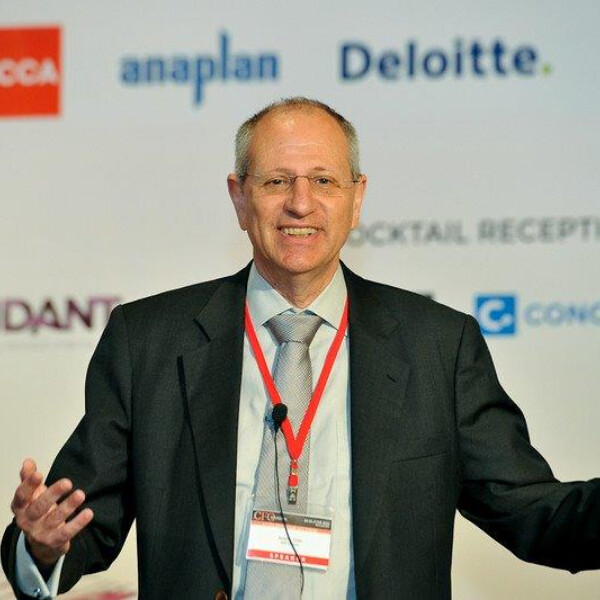 Jeremy Gray
Owner, 3 Continent Consulting Pte Ltd
"In business set backs are inevitable – defeat is not. If you have a difficult problem let me help you to find a practical solution"
Jeremy has over 35 years of experience in senior Finance roles and General Management based in Europe, USA and most recently Asia. He is an experienced CFO who has helmed troubled operations in the USA, China, Japan and, turning their poor performance into profitable businesses.
​He has also led M&A projects across the globe including an acquisition in China, that was a first for his MNC employer at the time.
Jeremy enjoys sharing his wealth of experience and knowledge with others, having participated in CFO Innovation Conferences in Singapore, Hong Kong, Shanghai and Bangkok. It has become a passion for him to use the expertise he has honed over the years to support SME owners with revenue and profit enhancement programs while imparting strategic development skills to help grow their businesses.
Jeremy broadcasts LIVE from Singapore