Episode 12 Customers expect rapid answers. Brands who do this well will gain a competitive advantage.
We live and work in a time when people expect to ask questions and get rapid answers. Customers today expect more than just a transaction with suppliers, they want to be sure that the supplier's values match their own. The range of questions customers ask is expanding, as are the channels available for asking them. Brands who develop an effective plan to provide information to consumers will earn trust and a competitive advantage.
Google was founded 24 years ago and now is the go-to website when folks have questions. We expect to be provided with answers to our questions instantly. As it gets easy to find answers people are asking more questions. The catch, as almost anyone can post almost anything on social media, their blog, their website people are beginning to increasingly doubt the answers they find.
Customers want to make informed purchasing decisions and that requires they trust what they are told. A recent survey found that 81% of shoppers say trust impacts their buying decisions, only a third trust the brand they buy from.
In the past consumers questions might have been limited to the product specification, the price and maybe payment options. Today's customer's emotional and moral perspectives make the process more complicated. Buyers want to focus on ethical and sustainability issues. Not sure that is true? Accenture reports that sustainably market products and services outperformed their conventional counterparts in many areas in 2020. Sustainable consumer packaged goods outgrew the total market. Add to this that we have seen the growth of organizations that calculate ethical consumption for people to access while shopping and you will begin to see that being seen to be an ethical company will bring advantages. Of course, this goes beyond sustainability, treatment of workers, animals, free trade and even disassociating your company from countries where human rights abuse is alleged.
Your brand is a bundle of promises to customers. Customers want more details about those promises. They expect you to deliver against each ethical commitment you make, it the right way at the right time.
Everlane, a fashion retailer, provides a lot of detail about each product on the product page. Information includes details and pictures of where the product was made, how much water it recycles, safe chemical information. It is right on the product page so interested customers can access the information without having to search for it elsewhere on site. Additional details can be found on a page detailing Everlane's commitment to sustainable. Their promise? Radical Transparency.
We are all familiar with Chatbots that use AI to answer questions with mixed results. Voicebots are coming that will be capable of answering question and provide information in real time. A quick tip, if you are not yet tracking the questions your customers are asking – start now. Work with your product experts to develop answers that can later be incorporated into your voicebot when you are ready. Done properly you can develop a virtual personal assistant which knows nearly everything there is to know about your product and its uses.
Virtual consultations which have gained acceptance during the pandemic will develop further. Bobi Brown Cosmetics and Perfect Corp have partnered to provide personalized beauty consultations. It will not be long before consumers are demanding virtual fitting rooms where they can see how the article they are considering looks like on them. Buyers of furniture will want to be able to see how it fits in their homes. If you can enable your customers to virtually try before they buy and do this better than your competition you will have a significant advantage.
Practical Solutions to Difficult Problems with Jeremy Gray
After over 30 years in the MNC corporate world at the C-suite or General Manager level I am now focused on helping Entrepreneurs and SME's succeed. Using the lessons learned from working in Europe, North America and Asia while as an MNC executive along with 7 years supporting smaller businesses I bring this knowledge to my listeners. The topics will change but the message will remain the same, how to profitably grow your business.
Jeremy joined the IBGR.Network to build his next career focusing on developing strategies that accelerate revenue, profit, and long term growth. The size or age of your business doesn't matter, only the size of your dreams. He can help you get there with:
Mergers and Acquisition Support - building your company to sell? Looking to grow from buying your competitors?
Business Turnarounds - your dream is failing and you don't know where to start?
FP&A, Budgeting and Cash Flow - profitability is driven by the ability to manage cash flow!
Staff Development - are you the only competent person around and success is possible if surrounded by equals?
Strategic Planning - how to plan a future that is achievable and achieve it!
Each episode has additional written information your might find helpful. Here is a complete listing of Show Notes. Want to continue the conversation? Add your thoughts in the comments section available at the bottom of each page of notes on the site. Simply click "read more" and let's get the conversations started!
Download the IBGR Business Growth Radio App for Android and iOS to catch the show live and gain access to even more resources. Find the IBGR Business Growth Radio App on Google Play and in the Apple App Store.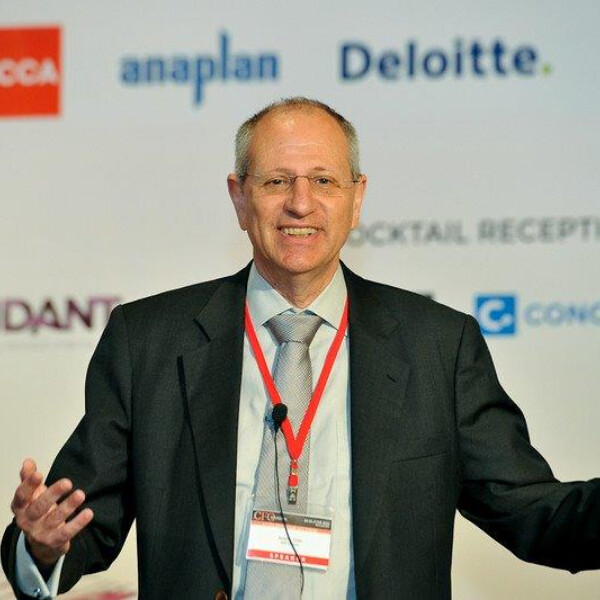 Jeremy Gray
Owner, 3 Continent Consulting Pte Ltd
"In business set backs are inevitable – defeat is not. If you have a difficult problem let me help you to find a practical solution"
Jeremy has over 35 years of experience in senior Finance roles and General Management based in Europe, USA and most recently Asia. He is an experienced CFO who has helmed troubled operations in the USA, China, Japan and, turning their poor performance into profitable businesses.
​He has also led M&A projects across the globe including an acquisition in China, that was a first for his MNC employer at the time.
Jeremy enjoys sharing his wealth of experience and knowledge with others, having participated in CFO Innovation Conferences in Singapore, Hong Kong, Shanghai and Bangkok. It has become a passion for him to use the expertise he has honed over the years to support SME owners with revenue and profit enhancement programs while imparting strategic development skills to help grow their businesses.
Jeremy broadcasts LIVE from Singapore