Episode 9 Reid Hoffman on the New World of Work. – Innovating for an uncertain future. ​ At the start of 2022 Reid Hoffman a co-founder of LinkedIn and now a partner at venture capital firm Greylock Partners talked with HBR to share his thoughts about the opportunities for innovators in these times of uncertainty and turbulence, Hoffman believes these are this is new normal.
I enjoyed listening to Mr. Hoffman and today I will share with you the key points of his message,
Innovation = Risk. There is no innovation without risk. You can minimize the risk by minimizing the cost of innovation not being successful. You can try to develop a product or service in a way so that if it does not work as planned, it is still viable in another way. If you are trying to be innovative and do not see the risk in what you are doing you may not being innovative enough.
Identify Time Frames. There is much talk about the metaverse these days but be realistic. Are we all going to be walking around in body suits with a camera on our head? Not very likely. When you consider this, you realize that future is not near term. Instead look for patterns of innovation on what's going to happen in the three, five or ten years. When are the platforms, AI, Cloud, Mobile technologies, going to change, when can you execute and where is the intersection of the two?
Be discerning. If you are not discarding some good ideas you are being discerning enough in selecting projects that move forward. I found a great use for this technology but it does not fit with our time frame so we need to do something else.
Conflict between legacy product and innovation. It takes leadership and courage to disrupt your own business. Your organization has been built around the legacy product. Your business may be focused on tuning efficiency, how can you put a dollar in and get two dollars out? Your legacy business can clearly deliver that. But innovative products raise questions such as: Are we abandoning our old product? Are we destroying ourselves? Will someone else do this if we do not? Better to ask: How would an innovator come after us? Can we own that challenge? Can we do it at a lower cost? You need to change your business model and that needs leadership from the top. Companies get into trouble when they do not take risks and make efforts to develop new products.
Never waste a good crisis. Covid has changed the way we work; this provides an opportunities for start ups to offer new services such as helping employers adapt to long term distributed working. Try to predict where the changes will lead and focus on that. Not business as it is today but where it will be.
Hoffman on the future of work. Historically we have gathered in cities, in company offices and there were good reasons for that. And many of those reasons still exist. Some people are more productive working from home. Some people, and probably the majority get energy from being in the same room and working together. Yes, we can work on Teams or Zoom but maybe not as effectively.
Allow people time to decide. Employees want to see that their leaders care about their health, workstyle, productivity, their happiness. Talk about the will return to the office. Maybe not every day as in the past but at least together sometime each week.
Use The Pull Factor. Consider events that are fun and attractive that you need to physically present to participate in. Pizza parties, team building activities. This create a pull that makes people want to be there. Help employees feel that they are part of a team, not a cog in the wheel.
The role of business in society. Employees, customers, even investors increasingly care about the impact your business has on society. This goes beyond, everyone is doing climate change, so we will do climate change, will be sustainable. Although this is important, the focus on what is my business really trying to do? How do I invest in that to make a big difference?
Practical Solutions to Difficult Problems with Jeremy Gray
After over 30 years in the MNC corporate world at the C-suite or General Manager level I am now focused on helping Entrepreneurs and SME's succeed. Using the lessons learned from working in Europe, North America and Asia while as an MNC executive along with 7 years supporting smaller businesses I bring this knowledge to my listeners. The topics will change but the message will remain the same, how to profitably grow your business.
Jeremy joined the IBGR.Network to build his next career focusing on developing strategies that accelerate revenue, profit, and long term growth. The size or age of your business doesn't matter, only the size of your dreams. He can help you get there with:
Mergers and Acquisition Support - building your company to sell? Looking to grow from buying your competitors?
Business Turnarounds - your dream is failing and you don't know where to start?
FP&A, Budgeting and Cash Flow - profitability is driven by the ability to manage cash flow!
Staff Development - are you the only competent person around and success is possible if surrounded by equals?
Strategic Planning - how to plan a future that is achievable and achieve it!
Each episode has additional written information your might find helpful. Here is a complete listing of Show Notes. Want to continue the conversation? Add your thoughts in the comments section available at the bottom of each page of notes on the site. Simply click "read more" and let's get the conversations started!
Download the IBGR Business Growth Radio App for Android and iOS to catch the show live and gain access to even more resources. Find the IBGR Business Growth Radio App on Google Play and in the Apple App Store.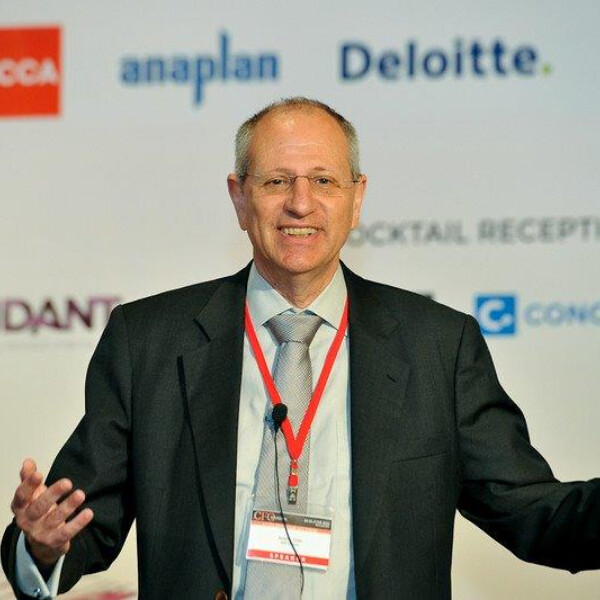 Jeremy Gray
Owner, 3 Continent Consulting Pte Ltd
"In business set backs are inevitable – defeat is not. If you have a difficult problem let me help you to find a practical solution"
Jeremy has over 35 years of experience in senior Finance roles and General Management based in Europe, USA and most recently Asia. He is an experienced CFO who has helmed troubled operations in the USA, China, Japan and, turning their poor performance into profitable businesses.
​He has also led M&A projects across the globe including an acquisition in China, that was a first for his MNC employer at the time.
Jeremy enjoys sharing his wealth of experience and knowledge with others, having participated in CFO Innovation Conferences in Singapore, Hong Kong, Shanghai and Bangkok. It has become a passion for him to use the expertise he has honed over the years to support SME owners with revenue and profit enhancement programs while imparting strategic development skills to help grow their businesses.
Jeremy broadcasts LIVE from Singapore