Is retirement not for you? Me neither! I have always known that retirement did not hold any attraction for me. Those financial product advertisement promising early retirement never resonated.
As Elizabeth Queen of England, who is still active at the age of 95, says "If I stop, I will drop."
In season 9 I will share with you my experiences running a consulting business that delivers the much targeted six figure income. I also invite you to join me, as I build my business plan to escape the tyranny of the clock which limits my earnings to the hours I work. Over the next five years I plan to build an income portfolio that will support my family into the future. Please join me as I plan that journey.
Many people in later life say they want to start their own business but only a small percentage actually do. Whether it is a belief they are too old, that they cannot master today's technology or the risk of failure I do not know. For those who do not start these fears are real but they do not need to be. I have had so much fun since I left the corporate world, I feel it is my duty to share my experiences, and may be increase that percentage, even if only slightly, of folks who make the leap and launch their own business.
I believe there is a lack of support for the older entrepreneur out there. Witness the fact that I was able to obtain the domain name thegeriatricentreprenuer.com Dot com domain names are not so easy to find as they once were. In addition I use Canva for most of my images and I could not find a suitable graphic that delivered the message that retirement was not for me.
And for my younger listeners, do not let the name of my show have you reaching for the search key on your mobile phone. In forty years I have learned a few things. Although the way business is carried out today is very different than it was when I started; the fundamentals are still the same. You have to build a product or service that people want, you need to ensure that they know your product exists, customers need to be able to access your offering and you have to price it correctly, so you make a profit. I will address all these basic truths during the season. And as a plus, us older folks do not have as much time left, so we must move quickly and get it right first time. Not a bad concept for any entrepreneur. Also, we cannot risk too much of our capital, so if you are a cash strapped entrepreneur, my low investment strategies will be useful to you. As my tagline says Putting experience to work, suitable for all ages. Yes, this show carries a G rating.
Practical Solutions to Difficult Problems with Jeremy Gray
After over 30 years in the MNC corporate world at the C-suite or General Manager level I am now focused on helping Entrepreneurs and SME's succeed. Using the lessons learned from working in Europe, North America and Asia while as an MNC executive along with 7 years supporting smaller businesses I bring this knowledge to my listeners. The topics will change but the message will remain the same, how to profitably grow your business.
Jeremy joined the IBGR.Network to build his next career focusing on developing strategies that accelerate revenue, profit, and long term growth. The size or age of your business doesn't matter, only the size of your dreams. He can help you get there with:
Mergers and Acquisition Support - building your company to sell? Looking to grow from buying your competitors?
Business Turnarounds - your dream is failing and you don't know where to start?
FP&A, Budgeting and Cash Flow - profitability is driven by the ability to manage cash flow!
Staff Development - are you the only competent person around and success is possible if surrounded by equals?
Strategic Planning - how to plan a future that is achievable and achieve it!
Each episode has additional written information your might find helpful. Here is a complete listing of Show Notes. Want to continue the conversation? Add your thoughts in the comments section available at the bottom of each page of notes on the site. Simply click "read more" and let's get the conversations started!
Download the IBGR Business Growth Radio App for Android and iOS to catch the show live and gain access to even more resources. Find the IBGR Business Growth Radio App on Google Play and in the Apple App Store.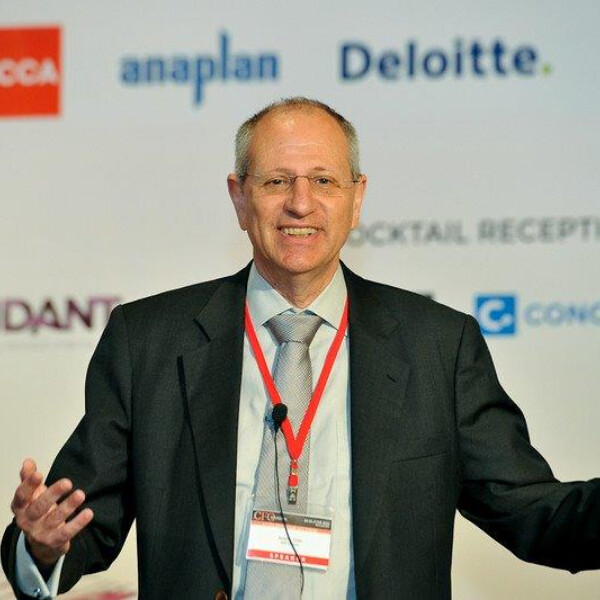 Jeremy Gray
Owner, 3 Continent Consulting Pte Ltd
"In business set backs are inevitable – defeat is not. If you have a difficult problem let me help you to find a practical solution"
Jeremy has over 35 years of experience in senior Finance roles and General Management based in Europe, USA and most recently Asia. He is an experienced CFO who has helmed troubled operations in the USA, China, Japan and, turning their poor performance into profitable businesses.
​He has also led M&A projects across the globe including an acquisition in China, that was a first for his MNC employer at the time.
Jeremy enjoys sharing his wealth of experience and knowledge with others, having participated in CFO Innovation Conferences in Singapore, Hong Kong, Shanghai and Bangkok. It has become a passion for him to use the expertise he has honed over the years to support SME owners with revenue and profit enhancement programs while imparting strategic development skills to help grow their businesses.
Jeremy broadcasts LIVE from Singapore