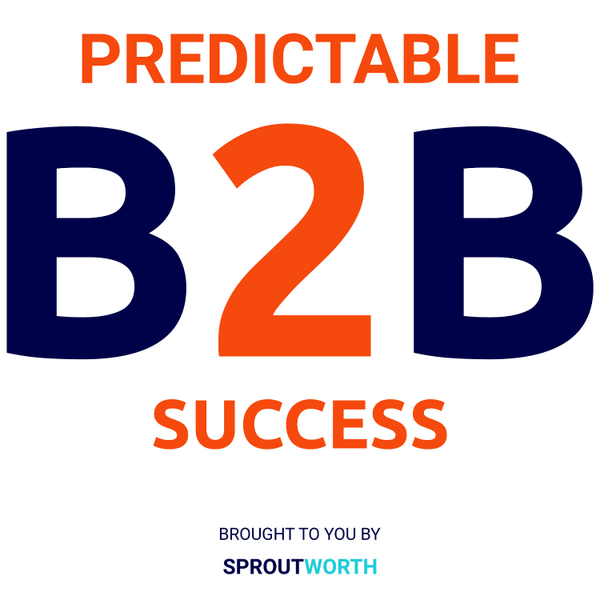 Matthew Hunt is the founder of Automation Wolf, a company that supports B2B founders and CEOs to develop snackable content that keeps them top of mind and stay consistent in prospects' newsfeeds; while also bridging the gap between short and long-form content.
Matthew Hunt was an ashamed introverted dyslexic but has turned himself into a successful extroverted dyslexic entrepreneur. He built 3 B2B profitable companies in the last 13 years all built on the back of smart marketing & sales. Matthew has worked with 100s of companies (large & small) to help them implement marketing & sales strategies. To name a few, he has worked with RE/MAX, Valvoline, FedEx, Chef's Plate, League & TouchBistro.
Matthew knows that no one likes to be marketed to, or sold to, especially prospects. In this episode, he shares his 4 stage demand generation marketing strategies to drive pipeline growth. Insights he shares include:
Commonly held beliefs that do not help demand generation marketing strategies
Why you need to own the relationships more than great marketing and copywriting
How Matthew defines demand generation marketing
How to get personal with people in the post-pandemic world we live in
How demand generation and creating community works better than inbound or outbound marketing
What could community look like for a business
Why Matthew recommends every business consider hosting a virtual summit
Does demand generation work for all types of businesses
What do demand generation marketing strategies hinge on and what does it entail
What metrics to use for demand generation marketing strategies
and much much more ....
Predictable B2B Success
The predictable B2B success podcast is all about helping business owners, marketing and sales executives achieve predictable growth by expanding their influence and sales through remarkable experiences, empathetic content, and conversations.
Each episode features an interview with a founder, sales or marketing executive, or thought leader in the B2B space discussing topics like marketing strategy, sales strategy, strategic partnerships, customer success, customer experience, people experience, hiring, social media, content creation and marketing, podcasting, video marketing, influencer marketing, agile marketing and much more. 
We might be bringing on well-known authors or hosts of popular podcasts but most importantly you'll hear from those who have hands-on experience in creating predictable B2B success. Through each episode, we'll be helping you explore the best ways to create predictable B2B success in your business through empathetic content and conversations.
If you have any suggestions for future episodes or feedback on the podcast, get in touch via Twitter at @vpkoshy or through the website at https://www.sproutworth.com