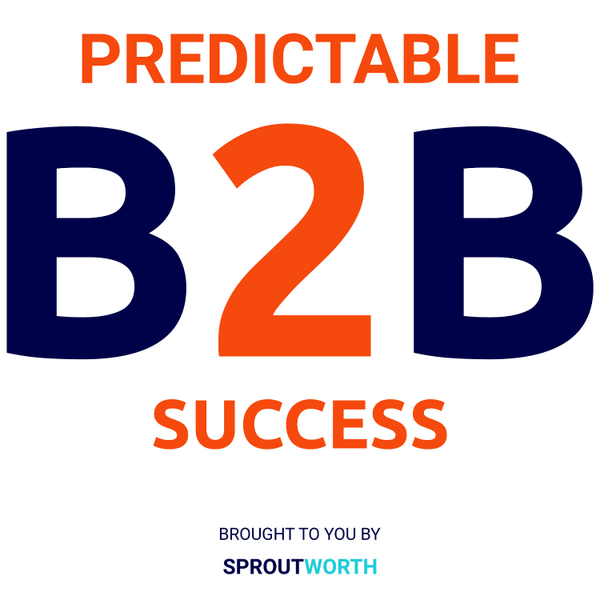 Robert Hartline is a serial entrepreneur and the CEO of Call Proof which is an app for field salespeople which helps sales leadership track the daily sales activities so salespeople are on track to hit their sales objectives.  
Robert used the same software to scale his wireless business in 2016 from $10 million in sales to nearly $100 million a year within 3 years.  One of Roberts's companies was also recognized as the fastest-growing company in Nashville for two years in a row.  
Over the past 21 years, he has started and grown four companies from zero to $12 million. Just in the past few years alone is taken those businesses from $12 million to over $100 million in sales.
In this episode, he shares how we can create high-growth companies through the use of the right sales development skills and strategies. Insights he shares include:
Is sales a numbers game
Does cold pitching really work
Sales development lessons from door to door sales
Why sales development teams should use a sales scorecard
How Call Proof helps track activity and build scorecards
Key characteristics to look for when recruiting sales development people
How to set the right culture in an organization
How EOS has helped Robert
and much much more....
Predictable B2B Success
The predictable B2B success podcast is all about helping business owners, marketing and sales executives achieve predictable growth by expanding their influence and sales through remarkable experiences, empathetic content, and conversations.
Each episode features an interview with a founder, sales or marketing executive, or thought leader in the B2B space discussing topics like marketing strategy, sales strategy, strategic partnerships, customer success, customer experience, people experience, hiring, social media, content creation and marketing, podcasting, video marketing, influencer marketing, agile marketing and much more. 
We might be bringing on well-known authors or hosts of popular podcasts but most importantly you'll hear from those who have hands-on experience in creating predictable B2B success. Through each episode, we'll be helping you explore the best ways to create predictable B2B success in your business through empathetic content and conversations.
If you have any suggestions for future episodes or feedback on the podcast, get in touch via Twitter at @vpkoshy or through the website at https://www.sproutworth.com