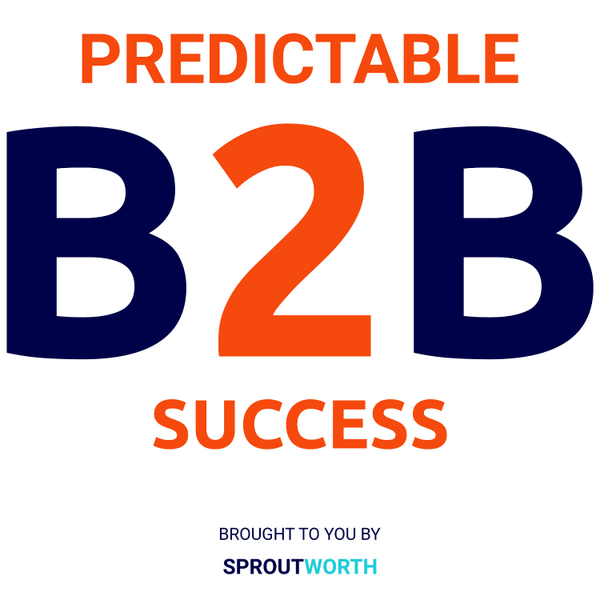 Brynne Tillman is the LinkedIn Whisperer and CEO of Social Sales Link. For over a decade she has been teaching entrepreneurs, sales teams and business leaders how to leverage LinkedIn for social selling.
As a former sales trainer and personal producer, Brynne adopted all of the traditional sales techniques and adapted them to the new digital world. She guides professionals to establish a thought leader and subject matter expert brand, find and engage the right targeted market, and leverage clients and networking partners for warm introductions into qualified buyers.
Brynne is also the Co-host of the Making Sales Social podcast and author of The LinkedIn Sales Playbook, a Tactical Guide to Social Selling.
In this episode, she shares how we can drives growth fast via social selling. Insights she shares include:
Can social selling on LinkedIn be run via automation
Can social selling on LinkedIn be scaled and used to build relationships
Can relationships be built on LinkedIn to scale sales
How does social listening play out on LinkedIn
Do you need an elevator pitch for social selling on LinkedIn
How to best get on our prospect's radar
How to leverage content to start conversations on LinkedIn
Brynne's unusual approach to using content to drive engagement and sales
The formula for creating the right profile on LinkedIn
and much much more...
Predictable B2B Success
The predictable B2B success podcast is all about helping business owners, marketing and sales executives achieve predictable growth by expanding their influence and sales through remarkable experiences, empathetic content, and conversations.
Each episode features an interview with a founder, sales or marketing executive, or thought leader in the B2B space discussing topics like marketing strategy, sales strategy, strategic partnerships, customer success, customer experience, people experience, hiring, social media, content creation and marketing, podcasting, video marketing, influencer marketing, agile marketing and much more. 
We might be bringing on well-known authors or hosts of popular podcasts but most importantly you'll hear from those who have hands-on experience in creating predictable B2B success. Through each episode, we'll be helping you explore the best ways to create predictable B2B success in your business through empathetic content and conversations.
If you have any suggestions for future episodes or feedback on the podcast, get in touch via Twitter at @vpkoshy or through the website at https://www.sproutworth.com