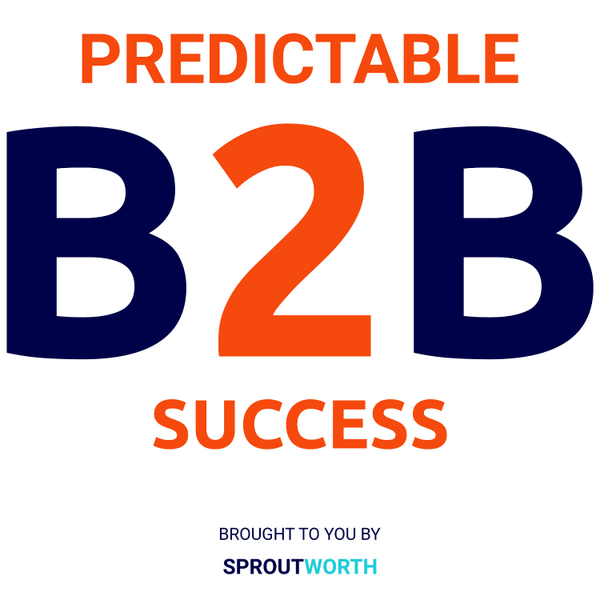 Predictable B2B Success
Investing in a website: How to drive business growth via SEO easily Part 1
E203
56:42
November 24th 2021
Matt Raad is the CEO and Co-Founder of eBusiness Institute (a digital training organization and is passionate about helping others to buy online businesses.) and with his wife Liz, they have been recognized as Australian experts in buying online businesses.
Matt is also a highly successful website investor, angel investor, and digital educator who has over 25 years of experience in mergers and acquisitions of businesses from $1M up to $20Million.
Matt is regarded, as Australia's leading expert in training total beginners how to buy websites, website valuation, website due diligence, and investing in digital assets.
The eBusiness Institute's digital training programs, help high-income earners transition, from their job or business income to leveraged passive website income, so they can secure their future and own real online assets that can be sold for 20-50x their monthly income! 
In this episode, Matt shares his insights and experiences gleaned from years of experience. He shows us how to go about investing in a website that drives business growth via SEO easily. Insights he shares include:
Why consider investing in a website as a growth strategy
How do you ascertain whether a website is worth investing in given where you're at currently, in your business
What sort of criteria should we look at when acquiring a website
How to estimate/calculate the ROI on your investment of investing in a website
Performing due diligence prior to making an investment
Risks, issues, and control requirements
Mistakes made in buying websites
What process should we follow when taking over a website and planning future growth
and much much more ...
Predictable B2B Success
The Predictable B2B Success podcast is about creating predictable growth in a business. This is a podcast for founders, business owners, and marketing and sales executives.
In each podcast episode, we unpack an aspect of creating business growth predictably. We look at how we can expand our influence and strategies to boost sales through the creation of remarkable experiences, empathetic content, and conversations.
Each episode features an interview with a founder, sales or marketing executive, or thought leader in the B2B space. We might be bringing on well-known authors or hosts of popular podcasts but most importantly you'll hear from those who have hands-on experience in creating predictable B2B success. Through each episode, we'll be helping you explore the best ways to create predictable purpose-driven growth of a business and sustainable revenue growth.
If you have any suggestions for future episodes or feedback on the podcast, get in touch via Twitter at @vpkoshy or through the website at https://www.sproutworth.com