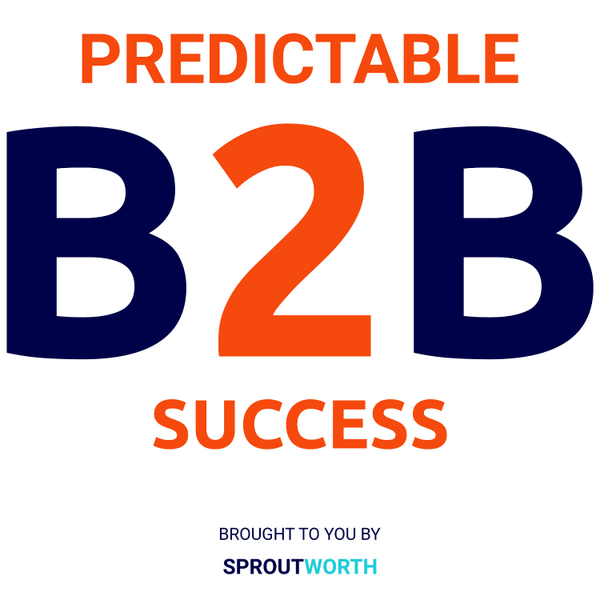 Nabeil Alazzam is CEO and founder of Forma.ai, a Toronto-based company striving to solve the massively under-appreciated pain point of sales-based compensation.
Currently, the systems for calculating and awarding sales-based compensation are clunky, unwieldy, and often manual, creating a lot of work for operations teams and sales professionals.
Nabeil identified that automation could solve this problem, and built a system (aka Forma.ai) that is able to take the many unique compensation problems that sales organizations face and create unified solutions that save time, money, and mental health for their customers.
In this episode, Nabeil shares how Forma.ai is streamlining the process for over $1.5 billion in commissions per year. He also shares how we can craft data-driven plans that drive growth. Insights he shares include:
Issues affecting sales compensation
Are sales compensation plans necessary to truly motivate people
Can sales compensation be done differently than just offering standard policies
The lever that most businesses often overlook to drive their business strategy
In what ways are businesses not leveraging sales compensation to their advantage
What are the impacts of ignoring systemic issues with sales compensation (data points and examples)
What are the impacts of revamping sales compensation for the better (data points and examples)
What lessons can sales operations learn from marketing
Can sales compensation be tied to the organization's values and value proposition?
and much much more ...
Predictable B2B Success
The predictable B2B success podcast is all about helping business owners, marketing and sales executives achieve predictable growth by expanding their influence and sales through remarkable experiences, empathetic content, and conversations.
Each episode features an interview with a founder, sales or marketing executive, or thought leader in the B2B space discussing topics like marketing strategy, sales strategy, strategic partnerships, customer success, customer experience, people experience, hiring, social media, content creation and marketing, podcasting, video marketing, influencer marketing, agile marketing and much more. 
We might be bringing on well-known authors or hosts of popular podcasts but most importantly you'll hear from those who have hands-on experience in creating predictable B2B success. Through each episode, we'll be helping you explore the best ways to create predictable B2B success in your business through empathetic content and conversations.
If you have any suggestions for future episodes or feedback on the podcast, get in touch via Twitter at @vpkoshy or through the website at https://www.sproutworth.com