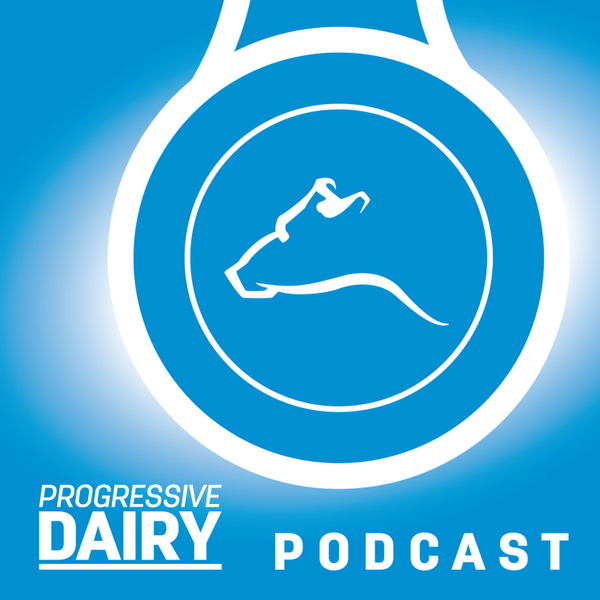 Progressive Dairy Podcast
Jake Peissig: A proactive approach to management results in improved cow health and milk quality.
S4E36
29:15
November 22nd 2022
In this episode of the Progressive Dairy Podcast, host Jenn Coyne visits with Jake Peissig of JTP Farms. Peissig and his lean workforce strive for superior milk quality and cow care with a strategic approach to mastitis treatment and dry cow therapy. This Wisconsin dairy producer was recently recognized as the inaugural Dairy First award recipient by Boehringer Ingelheim, celebrating Peissig's commitment to milk quality practices and the well-being of his herd.  
Here is a breakdown of this episode:
Tell me about JTP Farms. [~1:40]
What is your farming philosophy on growing and sustaining the herd in today's dairy industry? [~2:42]
What are management things you do on the farm that let you achieve your goals regarding milk quality and cow comfort? [~4:55]
How do you address milk quality in your herd with selective dry cow therapy, mastitis culturing and other treatment protocols? [~6:12]
What have been the positive outcomes in terms of milk quality, herd health and overall herd performance? [~10:45]
What challenges have you and your team had to overcome in order to meet your farm goals? [~12:56]
How has technology played a role in achieving your farm goals? [~15:35]
Could you imagine farming and managing a milking herd any other way without technology? [~19:02]
What's next for Jake Peissig and the team at JTP Farms? [~20:07]
What advice would you give other dairy producers who are looking to improve their herd management, specifically targeting improved milk quality and the overall well-being of the animals on their farm? [~21:49]
How does Boehringer Ingelheim's inaugural Dairy First award reflect what you and your team accomplish each day at JTP Farms? [~24:56]
Rapid fire questions [~25:46]
Contact:
Jake Peissig
Progressive Dairy Podcast
The Progressive Dairy podcast is for U.S. dairy producers and their industry partners. Each helpful, informative episode serves as an on-the-go companion to the reliable, trustworthy information you find when reading Progressive Dairy magazine. New episodes are released every other week on Tuesdays.