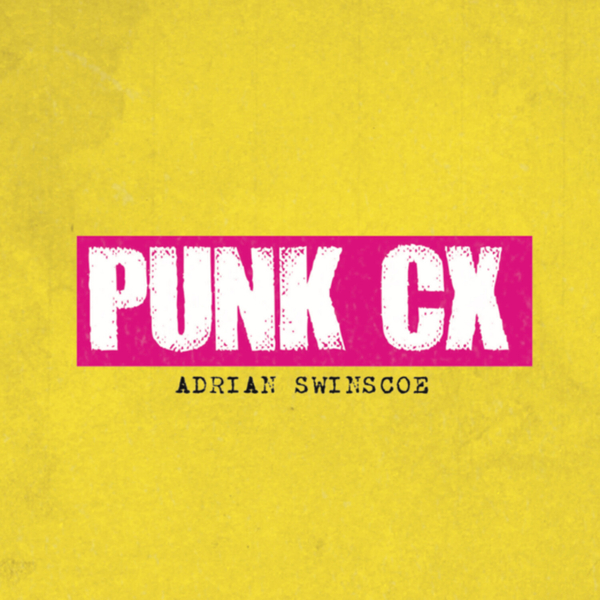 Punk CX with Adrian Swinscoe
Having gone through 10 years of transformation in the past two years, how do we maintain momentum - Interview with Don Schuerman of Pega
Today's interview is with Don Schuerman, the CTO and Vice President of Product Marketing at Pega. Don joins me today to talk about resiliency, focus, reducing complexity, how tech can help, what lessons he has learned from the pandemic, the upcoming Pegaworld (www.pegaworld.com) and who he is most looking forward to hearing speak.
This interview follows on from my recent interview – Busting some CCaaS and CX technology myths – Interview with Vasili Triant of UJET - and is number 425 in the series of interviews with authors and business leaders that are doing great things, providing valuable insights, helping businesses innovate and delivering great service and experience to both their customers and their employees.
NOTE: A big thank you goes out to the folks at Pega for sponsoring my podcast this month.
Pega is a low-code platform for AI-powered decisioning and workflow automation. It's scalable architecture helps the world's leading organizations work smarter, unify experiences, and adapt instantly – so they're always ready for what's next.
Check out the latest from Pega at their annual conference, PegaWorld iNspire, which will focus on how to address constantly shifting perspectives in an ever-evolving world, including guidance, strategies, and powerful tools to achieve resiliency in the face of rapid change. Agenda and registration details can be found at pegaworld.com. The event will be held virtually on May 24 from 9:00 a.m. – 11:30 a.m. EDT for the Americas and Europe and again on May 25 from 10:00 a.m. – 12:30 p.m. AEST for Asia Pacific.
Punk CX with Adrian Swinscoe
An ongoing series of interviews where I, Adrian Swinscoe, interview leading entrepreneurs, leaders and thought leaders about how to deliver stand out customer experience and service.
Essentially, I'm looking for practical clues that will help you build a business that both customers and employees love.
Topics covered in the interviews include customer service, experience and engagement, employee experience and engagement, technology, adaptable and responsive organizations, high-performing teams and all such related issues.
Note: This podcast series was originally known as the RARE Business podcast but rebranded in late 2019 on the back of the publication of my latest book: Punk CX.