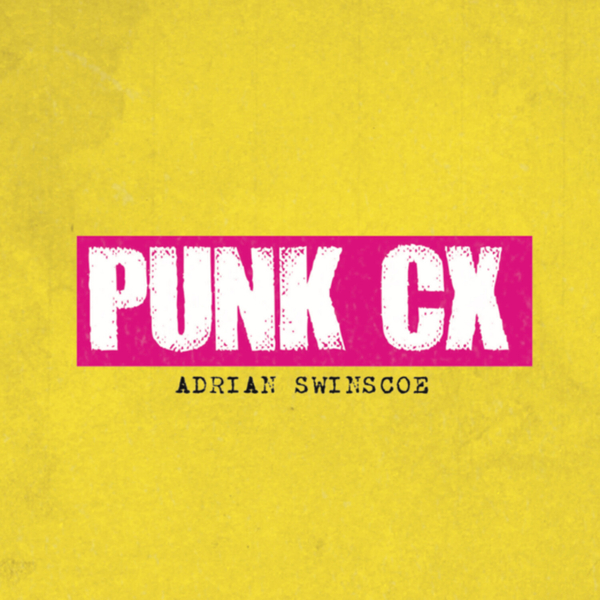 Today's podcast interview is different.
Here's how it is different:
It's Part 1 of a two-part conversation about a new project. Part 2 will be released next week.
It's available as a podcast and also as a video [follow this link].
But, most excitingly, it's about Punk XL, a follow up book to Punk CX, which I am delighted to say is officially released today around the world!
Now, Punk CX was published in 2019 and explored what a punk rock version of customer experience (CX) could look and feel like.
However, a lot has happened since then.
It's no longer sufficient to talk about customer experience in isolation. To succeed, we need to think about experience holistically, especially if we are to deliver the outcomes and reach the heights we aspire to.
Punk XL, where XL stands for eXperience Leadership, seeks to explore what it means and takes to deliver a great experience at different levels (individual, team, organisation, customer and beyond).
Like its predecessor Punk CX, it will be composed of a series of short and punchy "tracks" organised loosely around a series of concentric rings or dimensions that will explore what eXperience Leadership means at that particular level.
To add richness, perspective and depth, it features contributions from a number of different experience "artists" from around the world.
Those "artists" are Ari Weinzweig, Serena Riley, Lara Khouri, Richard Hammond, Amy Scott, Sandra Thompson, Paul Greenberg, Joyce Kim, Karen Jaw-Madson, Martin Lucas, Sandra De Zoysa, Clare Muscutt, Oisin Lunny, Tom Watts and Matt Wilson (more details about all of them are below).
But today, I want to share with you a conversation I have recently had with some of the "artists" I worked with on this book, namely Serena, Lara, Amy, Joyce, Oisin and Tom. I talk to them about Punk XL, what XL means for them, why it's important, why they got involved with the project, what their favourite bits of the new book are and why all of the book's proceeds will be donated to charity.
This interview follows on from my recent interview – Only 2% of marketers say they experience perfect alignment with sales – Interview with Scott Addington of SugarCRM – and is number 411 in the series of interviews with authors and business leaders that are doing great things, providing valuable insights, helping businesses innovate and delivering great service and experience to both their customers and their employees.
Punk CX with Adrian Swinscoe
An ongoing series of interviews where I, Adrian Swinscoe, interview leading entrepreneurs, leaders and thought leaders about how to deliver stand out customer experience and service.
Essentially, I'm looking for practical clues that will help you build a business that both customers and employees love.
Topics covered in the interviews include customer service, experience and engagement, employee experience and engagement, technology, adaptable and responsive organizations, high-performing teams and all such related issues.
Note: This podcast series was originally known as the RARE Business podcast but rebranded in late 2019 on the back of the publication of my latest book: Punk CX.