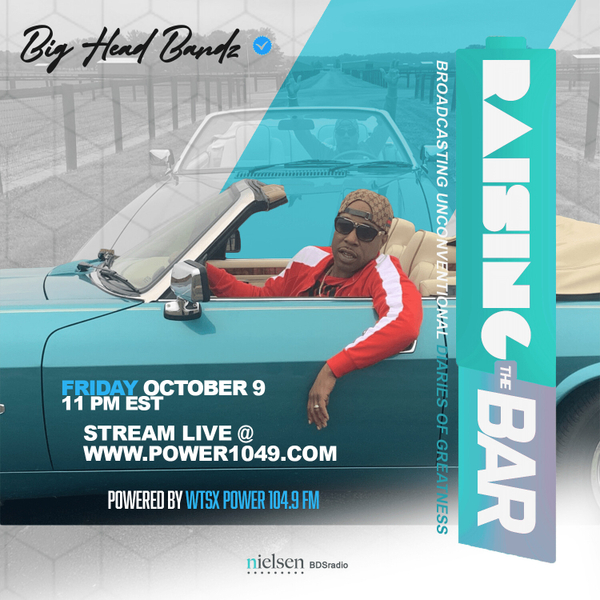 RAISING THE BAR
Big Head Bandz introduces his blueprint for a supreme Hip-Hop Takeover
S1E2
32:05
October 10th 2020
The life of Big Head Bandz is plays out like a Hollywood movie. Running a multi-million dollar company, label, and being America's #1 Dad is a full-time job.
C/O this dope interview on WTSX POWER 104.9 FM.
RAISING THE BAR
The RAISING THE BAR Podcast is dedicated to providing a fresh and unconventional broadcast platform for the biggest names in music and entertainment.
The interview insight provided by the staff of MUSICHYPEBEAST separates us from the pack. The passion of RAISING THE BAR podcast is fueled by Millennial Music culture.