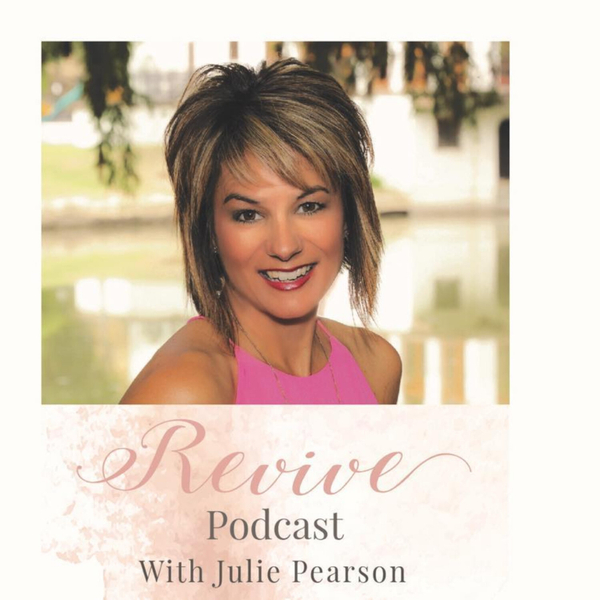 Have you ever wondered if God and Science go together?? Join Revive Podcast live on FB Wednesday from 10-11 a.m. here or listen on your favorite podcast station. My guest Tonya Moore Marshall will share her story how she found God in the midst of her science activated mind.
GREAT NEWS REVIVE PODCAST IS NOW ON iHeartRadio. SUBSCRIBE TO REVIVE WITH JULIE PEARSON ON YOUR FAVORITE PODCAST STATION.
PLEASE HELP THIS PODCAST REACH MORE PEOPLE AND GIVE IT A GREAT REVIEW. THANK YOU!!!
Revive Podcast is a place where you will hear inspiring testimonies and expert information to help you be Restored & Revived in the difficult areas of life. This is a place to renew strength anytime & anywhere. https://juliepearson.org/
Revive Podcast with Julie Pearson
Revive Podcast is a place where you will hear inspiring testimonies and expert information to encourage and help you live REVIVED in the difficult areas of life. We also record video live on Facebook @juliepearsonblog https://juliepearson.org/ instagram: @juliepearson68
Support Us
Donate with