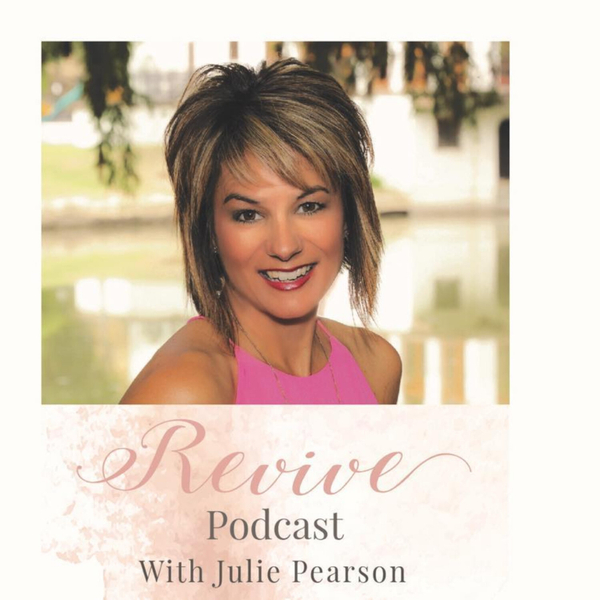 NEW EPISODE 12-18-19 - Enneagram Podcast Type 5 - The Investigator. My co-host is Kristi Perez. She is the founder of Inspire Life Skills Training and a Business/Life Coach utilizing the Ennegram. www.inspirelifeskills.org
Are you or do you know someone who is reserved, logical, always investigating the facts, stuck more in observing than engaging in relationships? Tune in and learn the strengths and areas of growth for the type #5 personality.
You may be married to a type 5 or your boss may be a type 5. It's important to understand their need for facts and independence so you can navigate the relationship right.
The Enneagram is a great self-awareness and life changing tool to develop a healthier you and healthier relationships. PASS THIS ENCOURAGING PODCAST ALONG TO ALL YOUR FRIENDS!! SUBSCRIBE AND WRITE A REVIEW HERE: https://pod.co/revive-podcast-with-julie-pearson
Revive Podcast is a place where you will hear inspiring testimonies and expert information to encourage and help you live REVIVED in the difficult areas of life. We also record video live on Facebook @juliepearsonblog https://juliepearson.org/ Julie Pearson is a Speaker, Author, and Coach.
Revive Podcast with Julie Pearson
Revive Podcast is a place where you will hear inspiring testimonies and expert information to encourage and help you live REVIVED in the difficult areas of life. We also record video live on Facebook @juliepearsonblog https://juliepearson.org/ instagram: @juliepearson68
Support Us
Donate with