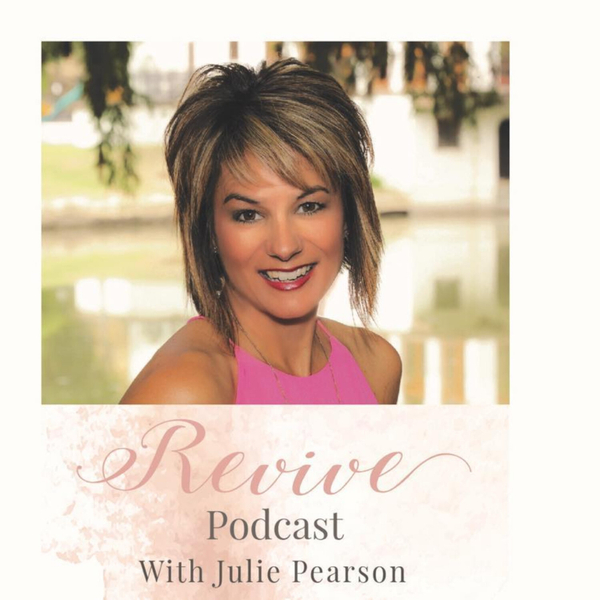 How do we THRIVE in our lifestyle instead of just SURVIVE?
Join me with my special guest Michelle Dinsdale. Michelle will share her multiple stories of trauma, including health issues, that caused her to re-evaluate her body, mind, and spirit. She is a lifestyle coach and helps empower women to be their best selves even through trials and tragedy.
Michelle has a special heart to help the middle-aged woman endure the life changes of menopause. She shares her experience and helps women to live this stage with JOY!! You can find more info about Michelle here:  http://michelledinsdale.com/about/
Podcast live on FB here or Julie Pearson at 10 a.m. Wednesday. You can also listen to the recording on your favorite podcast station.
Julie Pearson is an author, speaker, and ministry leader. Find out more about her newest devotional book here.   https://juliepearson.org/
Revive Podcast with Julie Pearson
Revive Podcast is a place where you will hear inspiring testimonies and expert information to encourage and help you live REVIVED in the difficult areas of life. We also record video live on Facebook @juliepearsonblog https://juliepearson.org/ instagram: @juliepearson68
Support Us
Donate with