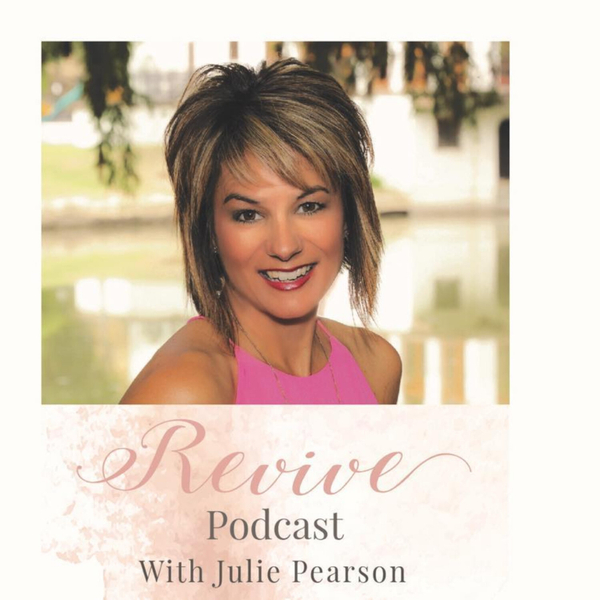 WHY DID I WRITE BETTER THAN ESPRESSO? WHO IS THIS BOOK FOR?
Friends now I am in the hot seat being interviewed by my good friend Heather Kromer Lasher. Listen in and discover the message behind my new devotional, Better Than Espresso.
Healthy mindsets are more important than ever!! We are living in a world where our behaviors are the expressions of our minds. We can be better versions of ourselves when we learn to be transformed by the renewing of our minds.
I believe God can heal the destructive patterns in our world if we just give Him a chance!! Tune in and get a glimpse of my new devotional. Spend 30 days with your biggest cheerleader and learn some core truths which are "Better Than Espresso". ,
Wednesday 10 a.m. live on Facebook Julie Pearson. Or tune in later on your favorite podcast station. Search "Revive Julie Pearson".
Revive Podcast with Julie Pearson
Revive Podcast is a place where you will hear inspiring testimonies and expert information to encourage and help you live REVIVED in the difficult areas of life. We also record video live on Facebook @juliepearsonblog https://juliepearson.org/ instagram: @juliepearson68
Support Us
Donate with