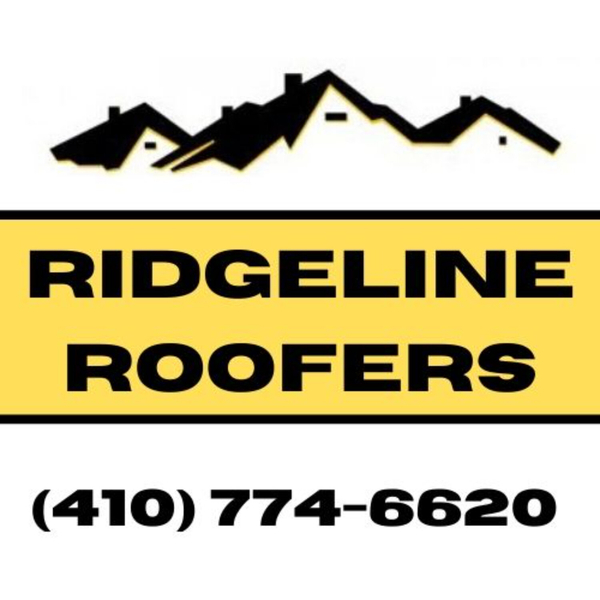 Ridgeline Roofers
What are the Differences Between the Various Types of Asphalt Shingles Roofs?
Different Types of Asphalt Shingles and Their Pros and Cons
When it comes to choosing the right shingles for your home, there are several options to consider. Three-tab, architectural, and luxury shingles are the most common types of asphalt shingles that are available on the market. Each type of shingle comes with its own set of pros and cons, making it important to carefully evaluate your options before making a final decision.
Three-tab Shingles:
Thin and lightweight
Budget-friendly
Short lifespan (around 15-20 years)
Prone to damage from extreme weather conditions
Limited design and color options
Architectural Shingles:
Thicker and more durable than three-tab shingles
Longer lifespan (around 25-30 years)
Increased resistance to wind, hail, and other harsh weather conditions
Wide range of design and color options
More expensive than three-tab shingles
Luxury Shingles:
Thicker and heavier than both three-tab and architectural shingles
Longest lifespan (around 30-50 years)
Excellent resistance to wind, hail, and other harsh weather conditions
High-end appearance resembling other roofing materials (such as slate or cedar)
Most expensive option
While three-tab shingles may be the most budget-friendly option, they may not be the best choice for those who live in areas with extreme weather conditions. On the other hand, luxury shingles may offer superior resistance to harsh weather, but may not be within every homeowner's budget. Ultimately, it's important to weigh the pros and cons of each type of asphalt shingle and choose the one that best fits your specific needs and preferences.
Ridgeline Roofers Columbia
6233 Copper Sky Ct, Columbia, MD 21045
(410) 774-6620
6527+VQ Columbia, Maryland
Source: https://blog.ridgelineroofer.com/2023/04/differences-between-the-various-types-of-asphalt-shingles-roofs.html#different-types-of-asphalt-shingles
Ridgeline Roofers
At Ridgeline Roofers, one of our mottos is that we are simply here to help. We strive to make each and every one of our customers feel like family. From your very first phone call, until completion of your roofing project, it's clear that we stand out among the competition in providing quality roof repairs in Columbia MD and the surrounding Baltimore-Washington metropolitan area.
Columbia MD Roofer
Every home's roof is unique. At Ridgeline Roofers we strongly believe that each roof needs special attention to ensure the highest level of craftsmanship. From commercial to residential, we stand proud as a roofing contractor in Columbia MD you can depend on to get each job done right – every time. We offer a variety of roofing systems like Asphalt shingles, Cedar shake, metal and flat roofing with EPDM & TPO materials.
Roofing Company Near Me
Due to Maryland's harsh winters, the roof of your home is your first line of defense to protect your investments. Ridgeline Roofers is here to help ensure that your roof will protect your belongings and loved ones for years to come. We offer roof repairs in Columbia that will keep you protected from the elements, not to mention looking great! With us, customer satisfaction is our number one priority. We will not leave your job site until you are 100% satisfied. GUARANTEED. It's been our creed since day one and we don't plan on changing.
Roof Repair in Columbia MD
Ridgeline Roofers specializes in repairs and stopping leaks what we do best. We guarantee to try our best to beat any written estimate on a re-roofing project by another Maryland roofing company. Roof repairs in Columbia MD can be difficult to do, so we want you to be completely at ease, knowing you chose the right roofing contractor for the job. New asphalt shingles add to the beauty and value of your home, while handling the elements of every Maryland season. They are a popular, affordable choice as they are aesthetically pleasing, durable, and versatile. Asphalt shingles are available in a wide range of colors, shapes, and sizes. Our team of experienced roof installation and repair experts; all full-time employees who have years of experience installing asphalt shingle roofs and have been with our company for decades. Our roofing professionals will complete your project on time and on budget, with respect to your home. When it comes to roof repairs in Columbia, we want you to feel like you are in good hands.
Insurance Claims and Roofing
Ridgeline Roofers has assisted many homeowners, and businesses alike, with storm related roof damage insurance claims. Insurance claims are welcomed as our representatives can help you navigate the process of filling an insurance claim. We are more than competent in assisting you with the identification of all damages to your property and related compensation amounts. We can repair your damage to "like new condition" and Ridgeline Roofers is more than capable of working with your insurance company. We are happy to assist you in communicating your issues to your insurance company or even on your behalf, if you prefer. We will stand by your side until your property is fully repaired and restored to the same condition as before the incident. We are a state certified roofing contractor and this makes us a one stop shop for repairs following any storm. Ridgeline Roofers Is not a public adjuster.