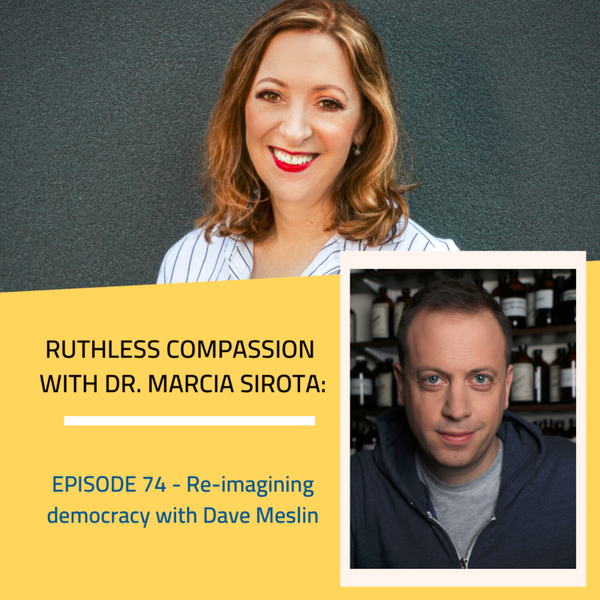 A passionate transpartisan political disruptor, Dave Meslin has spent the last twenty years as a political biologist, exploring the strange and mysterious worlds of protest movements, party politics and non-profit organizations. Wearing a suit and tie one day and shouting through a megaphone the next, Dave has worked as an executive assistant at both city hall and the provincial legislature, painted do-it-yourself bike lanes on the street, organized hundreds of volunteers, started a handful of non-profits, worked as federal lobbyist, helped draft provincial legislation, survived tear-gas riots in three countries, buried his car and got thrown in jail. Not in that order. Dave's best-selling book, Teardown: Rebuilding Democracy from the Ground Up, is a roadmap for change and a cure for cynicism.
You can find out more about his book by clicking here
You can find Dave online at...
Instagram - @davemeslin
Twitter - @meslin
Facebook - Dave Meslin
Originally Published: 12/23/2020
Ruthless Compassion with Dr. Marcia Sirota
Ruthless Compassion with Dr. Marcia Sirota is a podcast about people who've turned their emotional shit into fertilizer for success. It's about seeing our darkest moments as opportunities for learning, growth and transformation. We'll cover topics like addiction and mental health, isolation, and loneliness, narcissism versus self-care and difficult family and work relationships. For more, visit http://marciasirotamd.com/.
Dr. Marcia Sirota is a board-certified psychiatrist practicing in Toronto, Canada. She has more than 25 years of experience and specializes in health and wellness, healing trauma, unblocking creativity and empowering people to be their best self. She is the author of 5 books and an instructor of Udemy online courses. In her spare time, she enjoys screenwriting, yoga and working out.