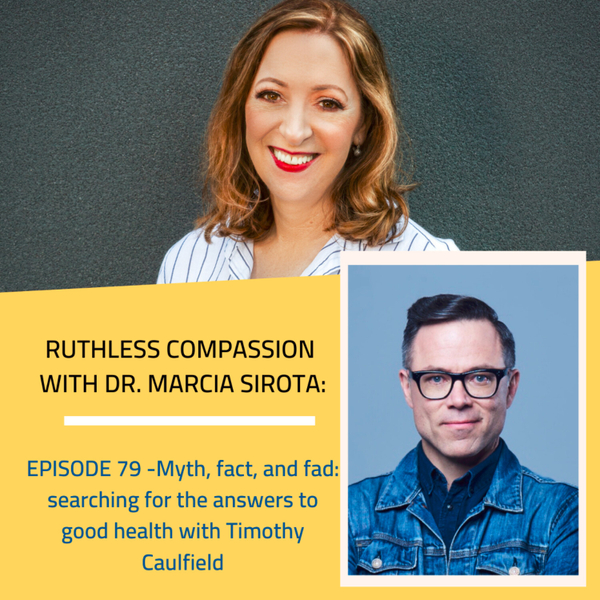 Timothy Caulfield is a Canada Research Chair in Health Law and Policy, a Professor in the Faculty of Law and the School of Public Health, and Research Director of the Health Law Institute at the University of Alberta. His interdisciplinary research on topics like stem cells, genetics, research ethics, the public representations of science, and health policy issues has allowed him to publish over 350 academic articles. He has won numerous academic and writing awards and is a Fellow of the Royal Society of Canada, the Trudeau Foundation, and the Canadian Academy of Health Sciences. He contributes frequently for the popular press and is the author of two national bestsellers: The Cure for Everything: Untangling the Twisted Messages about Health, Fitness and Happiness, and Is Gwyneth Paltrow Wrong About Everything?: When Celebrity Culture and Science Clash. Caulfield also has a strong social media presence and is the host and co-producer of the documentary TV series, A User's Guide to Cheating Death.
You can find him online at...
Instagram: @caulfieldtim
Twitter: @CaulfieldTim
Originally Published: March 4, 2021
Ruthless Compassion with Dr. Marcia Sirota
Ruthless Compassion with Dr. Marcia Sirota is a podcast about people who've turned their emotional shit into fertilizer for success. It's about seeing our darkest moments as opportunities for learning, growth and transformation. We'll cover topics like addiction and mental health, isolation, and loneliness, narcissism versus self-care and difficult family and work relationships. For more, visit http://marciasirotamd.com/.
Dr. Marcia Sirota is a board-certified psychiatrist practicing in Toronto, Canada. She has more than 25 years of experience and specializes in health and wellness, healing trauma, unblocking creativity and empowering people to be their best self. She is the author of 5 books and an instructor of Udemy online courses. In her spare time, she enjoys screenwriting, yoga and working out.