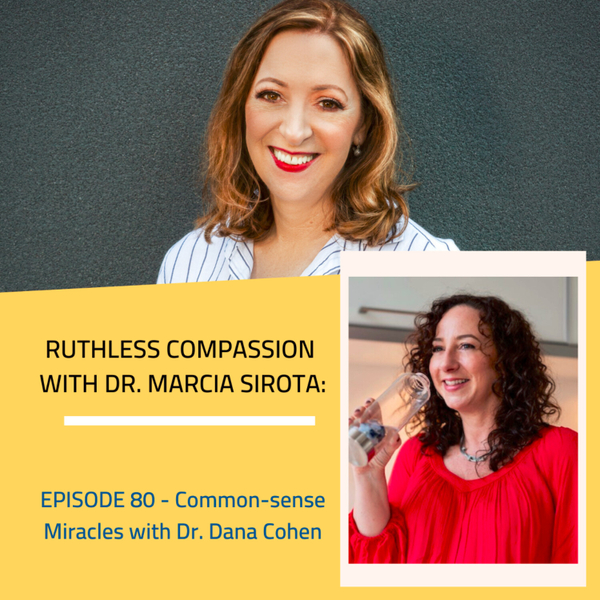 Dana G. Cohen, MD has been practicing integrative medicine for the last 20 years in Manhattan. She is a nationally renowned internal and integrative medicine specialist whose multi-disciplinary approach has helped treat thousands of patients using a variety of conventional and complementary therapies. In practice for nearly two decades, Cohen trained under the late Dr. Robert Atkins, author of the iconic "Dr. Atkins' New Diet Revolution," and Dr. Ronald L. Hoffman, a pioneer of integrative medicine and founder of the Hoffman Center in New York City. Cohen earned her medical degree from St. George's University School of Medicine and completed a three-year internal medicine residency at Albany Medical Center and was board-certified by the American Board of Internal Medicine in 1998. She was appointed to the Board of Directors of the American College for the Advancement of Medicine (ACAM), the leading voice of integrative medicine, where she currently serves as advisor to the Board of Directors and advisor to the education committee. In addition, she is on the Scientific Advisory Board of the Organic and Natural Health Association. She has co-authored QUENCH: Beat Fatigue, Drop Weight, and Heal Your Body Through the New Science of Optimum Hydration (Hachette Books; June 12, 2018) with cultural anthropologist Gina Bria.
You can find Dana online at...
IG: @drdanacohen
TW: @drdanacohen
FB: @danacohenmd
Ruthless Compassion with Dr. Marcia Sirota
Ruthless Compassion with Dr. Marcia Sirota is a podcast about people who've turned their emotional shit into fertilizer for success. It's about seeing our darkest moments as opportunities for learning, growth and transformation. We'll cover topics like addiction and mental health, isolation, and loneliness, narcissism versus self-care and difficult family and work relationships. For more, visit http://marciasirotamd.com/.
Dr. Marcia Sirota is a board-certified psychiatrist practicing in Toronto, Canada. She has more than 25 years of experience and specializes in health and wellness, healing trauma, unblocking creativity and empowering people to be their best self. She is the author of 5 books and an instructor of Udemy online courses. In her spare time, she enjoys screenwriting, yoga and working out.