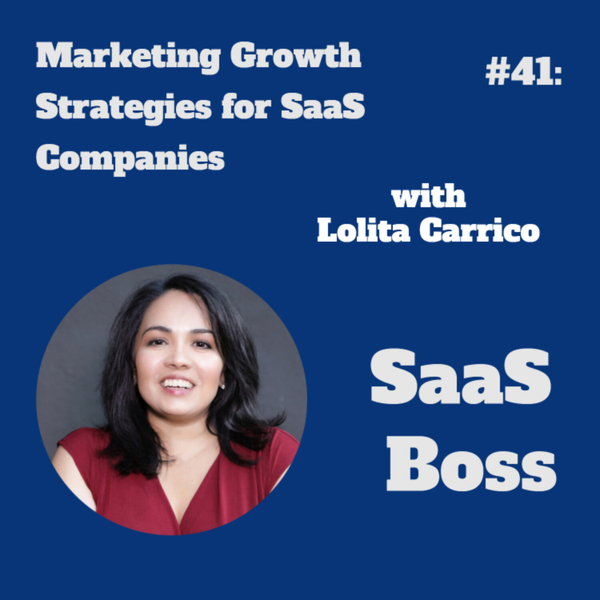 SaaS Boss
Marketing Growth Strategies for SaaS Companies, with Lolita Carrico
S1E41
18:39
September 24th 2020
On this episode of the podcast I interview Lolita Carrico about marketing growth strategies for SaaS companies. Lolita is a marketing strategy and business development consultant to leading SaaS, Fintech, Biotech and Digital Media brands.
We discuss:
- The two sides to effective marketing for SaaS businesses
- Pre-sale marketing and growth strategies to attract customers
- How to improve customer retention
- How to inject brand personality and remain top of mind with your clients
Resources
– Connect with Natalie on Facebook
– Join SaaS Boss Facebook Community
SaaS Boss
Actionable advice for bootstrapped SaaS founders from coaches and consultants about startup scaling challenges, building remote teams, leadership, getting unstuck, founder personal growth and more. 
Connect with me at natalieluneva.com