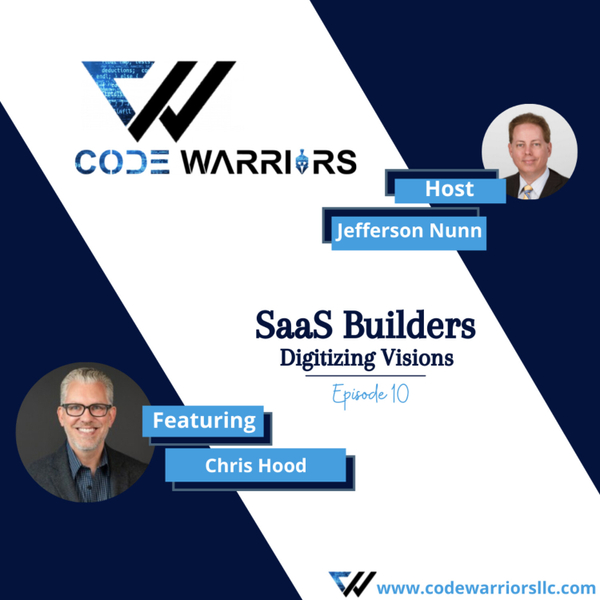 SaaS Builders
Code Warriors- SaaS builders |Episode 10 |Jefferson Nunn| Chris Hood| Podcast about Startup Business
E10
21:53
September 9th 2021
If you need help with developing digital transformation strategies to grow your startup business, join us. In that case, our new guest Chris Hood- head of Business Innovation and Strategy for Google can help you. Chris Hood is a digital strategist and technology entrepreneur with over 30 years of experience in online entertainment and marketing for TV, Film, Music, and Video Games. What's more, At Google, he also hosts the weekly business podcast That Digital Show. You can also reach him at chrishood.com. Join Jefferson Nunn from Code Warriors and Chris Hood from Google Cloud for amazing strategies
Are you ready for a better, more productive business?
Join us; we are SaaS builders, we can help you.
If you need help growing your business check out our SaaS building Agency, Code Warriors LLC
▪️Subscribe: https://youtube.com/channel/UCPaBUUZH... to learn more SaaS building tricks and tips.
▪️Find us on Facebook:
https://www.facebook.com/Codewarriors7/
▪️On Instagram:
https://instagram.com/codewarriorsllc...
▪️On LinkedIn: https://www.linkedin.com/company/code...
▪️On Twitter: https://twitter.com/CodeWarrior_SW
SaaS Builders
Planning to start your business? Let's us provide the support you deserve. Code Warriors is a SaaS building Company, and we cover all your needs from digital marketing to back-end development and more.