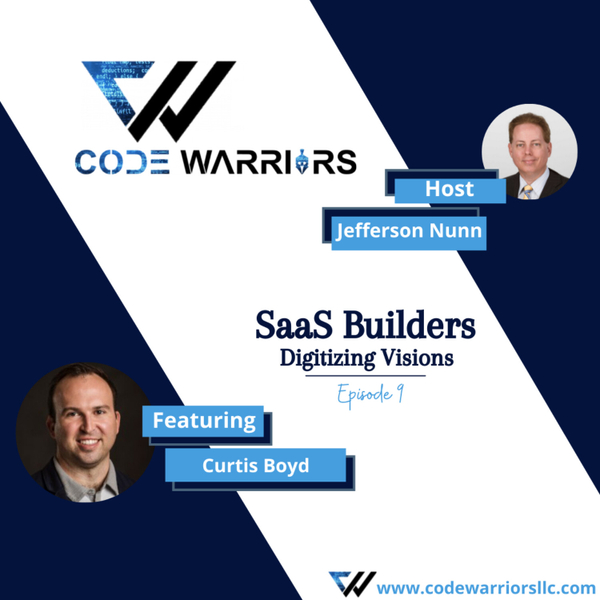 SaaS Builders
Code Warriors - SaaS builders |Episode 9 |Jefferson Nunn | Curtis Boyd
E9
18:50
September 4th 2021
"Start marketing and be remarkable. Don't worry too much about the tools; just focus on being remarkable. It should be all set."( Curtis Boyd)
In this episode, Curtis Boyd shares the start of his entrepreneurial journey in Nursing School and great ideas to help you start your successful career. Curtis is co-founder of Objection Co. He aims at solving a problem for thousands of business owners and making an impact in their life. Join us to listen to enlightening stories shared by Jefferson Nunn and Curtis Boyd.
Are you ready for a better, more productive business?
Join us; we can help you.
If you need help growing your business check out our SaaS building Agency
▪️Subscribe: https://youtube.com/channel/UCPaBUUZH... to learn more SaaS building tricks and tips.
▪️Find us on Facebook:
https://www.facebook.com/Codewarriors7/
▪️On Instagram:
https://instagram.com/codewarriorsllc...
▪️On LinkedIn: https://www.linkedin.com/company/code...
▪️On Twitter: https://twitter.com/CodeWarrior_SW
SaaS Builders
Planning to start your business? Let's us provide the support you deserve. Code Warriors is a SaaS building Company, and we cover all your needs from digital marketing to back-end development and more.