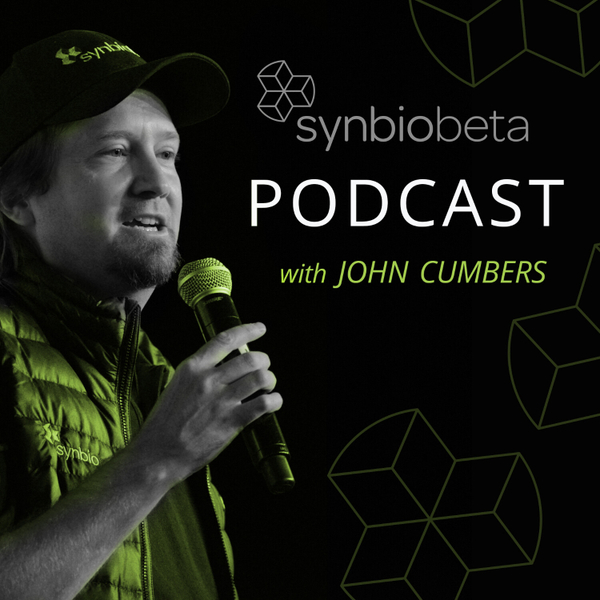 The SynBioBeta Podcast
How an artist becomes an investor and advisor to the world's greatest technology companies - with D.A. Wallach
S1E10
52:28
September 10th 2019
Today John Cumbers talks with D.A. Wallach, recording artist and emerging tech investor. John will be talking to D.A. about his journey from performing artist to investor in emerging tech, how his unique background informs his investment thesis, and what opportunities he's most excited about in synthetic biology these days.
D.A. Wallach is a recording artist, songwriter, and investor. While an undergraduate at Harvard, he was discovered by Kanye West and Pharrell Williams. As a solo artist, D.A. is signed by Harvest Records, a subsidiary of Capitol Records, and he is the former artist-in-residence at Spotify, a company where he was an early investor. Beyond music, D.A. invests in and advises several start-up technology companies, including Synthego, Glypse Bio, Beam Therapeutics, SpaceX, Ripple. Forbes selected D.A. as one of its 30 Under 30, and Fast Company named him one of the 100 Most Creative People in Business. In 2015, he launched Inevitable Ventures, an investment partnership with multibillionaire Ron Burkle that supports radical entrepreneurs in areas including health care, life sciences, and financial technologies. He is also an advisor to The Dreamers Fund, a partnership with actor Will Smith.
Connect with D.A.: @dawallach
Connect with John: @johncumbers
Stay updated on the latest news in synthetic biology, check out our weekly newsletter and follow us on social media:
Be sure you make it to SynBioBeta 2019 this October 1-3! Click here for more information.
The SynBioBeta Podcast
Welcome to The SynBioBeta Podcast: Conversations with synthetic biology's leading thinkers on building a better world with biology. Hosted by John Cumbers, founder and CEO of SynBioBeta, where tech meets bio and bio meets tech.
Stay updated on the latest news in synthetic biology, check out our weekly newsletter and follow us on social media: