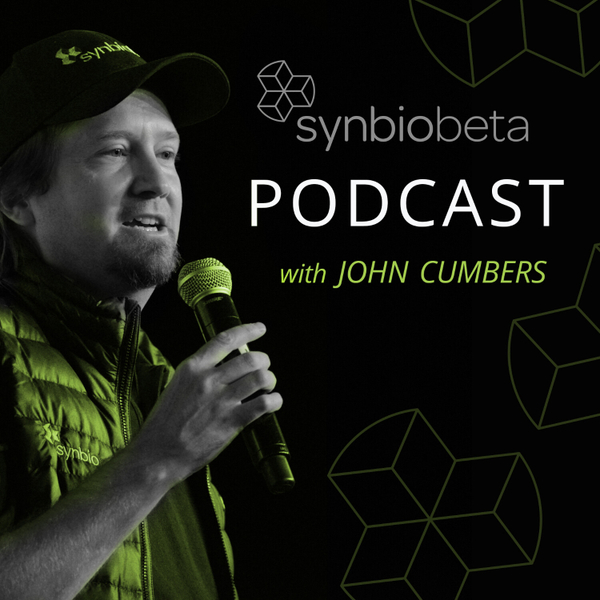 The SynBioBeta Podcast
The role of creativity and design in biotechnology - with Christina Agapakis of Ginkgo Bioworks
Today John Cumbers talks to Dr. Christina Agapakis, biologist, writer, artist, and Creative Director at Ginkgo Bioworks. John will be talking to Christina about the role of creativity and design in biotechnology, what are Ginkgo's top aims in terms of technology and its culture, and what kinds of opportunities she is most excited about today.
Christina serves as creative director at Ginkgo Bioworks, an organism design company that is bringing biology to industrial engineering. In that role, she collaborates with engineers, designers, artists, and social scientists to explore the many unexpected connections between microbiology, technology, art, and popular culture. Her graduate work at Harvard focused on producing hydrogen fuel in bacteria and making photosynthetic animals. She has taught designers at the Art Center College of Design and biomolecular engineers at UCLA, and once made cheese using bacteria from the human body. She is a prolific writer on biology, technology, and culture for a number of outlets. She's also a founding editor of Method Quarterly, a magazine about science in the making.
Thanks to Ginkgo (@ginkgo) for making this episode possible.
Connect with Christina: @thisischristina
Connect with John: @johncumbers
Stay updated on the latest news in synthetic biology, check out our weekly newsletter and follow us on social media:
Be sure you make it to SynBioBeta 2019 this October 1-3! Click here for more information.
The SynBioBeta Podcast
Welcome to The SynBioBeta Podcast: Conversations with synthetic biology's leading thinkers on building a better world with biology. Hosted by John Cumbers, founder and CEO of SynBioBeta, where tech meets bio and bio meets tech.
Stay updated on the latest news in synthetic biology, check out our weekly newsletter and follow us on social media: