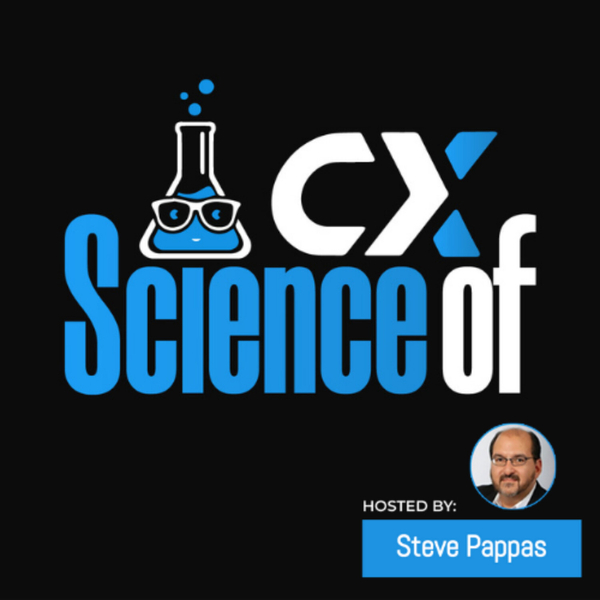 Science of CX
David Wood: Don't Ignore the Mouse or the Elephant in the Room
S3E146
43:44
July 15th 2022
David is a former consulting actuary to Fortune 100 companies such as Sony Music, Proctor & Gamble, and Exxon. 
He left his cushy Park Avenue job 20 years ago to explore both the outer world and his own inner world, and has, ever since, built the world's largest coaching business, becoming #1 on Google for life coaching and coaching thousands of hours in 12 countries around the globe as well as helping others. 
Currently, David coaches high-performing business owners to double revenue, and their time off by focusing on less and being 30% more courageous in their business or career.
Key Takeaways. 
The importance of acknowledging the mouse in the room. How recognizing and naming the mouse can unlock you to be emotionally intelligent, vulnerable, confident, and productive. 
David's three D's to help you name your mouse, i.e Discover, decide, and disarm.
David's personal struggle with anxiety and depression; and how facing his fears helped him overcome and grow from this experience. 
How being authentic and honest will attract the right kind of customers to work with. 
Connect with David
LinkedIn- https://www.linkedin.com/in/focus-ceo/ 
Website - https://focus.ceo/ 
Twitter - https://twitter.com/_playforreal 
Science of CX
CX Connoisseur, Steve Pappas, shares his insights on how to turn your customers into loyal brand ambassadors.
Known for his relentless pursuit of all things 'customer', Steve knows how to help your business and create experiences that customers respond to.
Listen to Steve's insights. Learn to grow and accelerate your business.
Learn more: www.scienceofcx.com