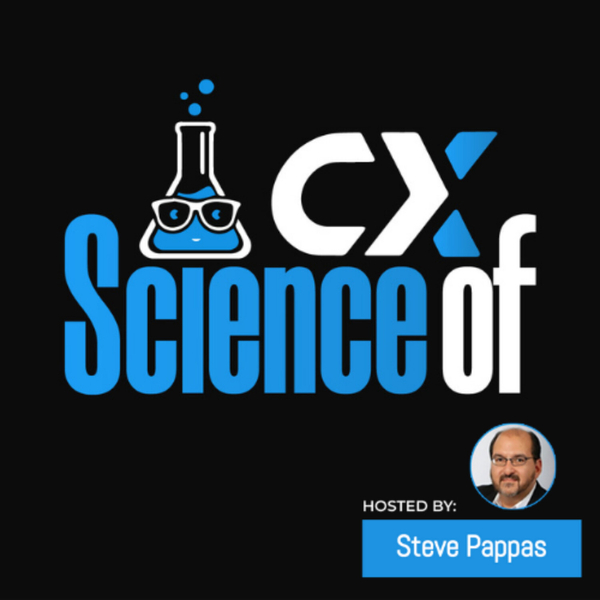 Science of CX
Dr. Gleb Tsipursky: Are We Forgetting Something Big From Our Personas in CX?
Dr. Gleb Tsipursky helps tech and insurance executives drive collaboration, innovation, and retention in hybrid work. 
He serves as the CEO of the boutique future-of-work consultancy Disaster Avoidance Experts, which helps organizations adopt a hybrid-first culture, instead of incrementally improving on the traditional office-centric culture.
In today's episode we'll be featuring one of Dr. Gleb's bestsellers i.e The Blindspots Between Us: How to Overcome Unconscious Cognitive Bias and Build Better Relationships. 
It's the first book to focus on cognitive biases in professional and personal relationships and illustrate how we can defeat these dangerous judgment errors in our relationships.
Dr. Tsipursky's expertise comes from over 20 years of consulting, coaching, speaking, and training for innovative startups, major nonprofits, and Fortune 500 companies who have all achieved outstanding results from his strategies. 
In his free time, Dr. Gleb enjoys tennis, hiking, and playing with his two cats, and most importantly, he makes sure to spend abundant quality time with his wife to avoid disasters in his personal life.
Key Takeaways.
Understanding customer service from an emotional perspective
Reviewing a case study from Procter & Gamble - How emotions impacted their customers' perception of the company and ultimately their buying decisions. 
The pros of looking at different fundamental motivators when building a persona
Emotional Blind Spots and how they affect decision making within an organization
Comparing the productivity level between in-office workers and remote workers
Employee retention and recruitment - Leveraging effective leadership communication as strategy for high productivity, innovation and creativity within an organization
Connect with Dr. Gleb
Linkedin- https://www.linkedin.com/in/dr-gleb-tsipursky/ 
Website - https://disasteravoidanceexperts.com/ 
Twitter - https://twitter.com/Gleb_Tsipursky 
The Blindspots Between Us - https://www.amazon.com/Blindspots-Between-Unconscious-Cognitive-Relationships/dp/1684035082
Science of CX
CX Connoisseur, Steve Pappas, shares his insights on how to turn your customers into loyal brand ambassadors.
Known for his relentless pursuit of all things 'customer', Steve knows how to help your business and create experiences that customers respond to.
Listen to Steve's insights. Learn to grow and accelerate your business.
Learn more: www.scienceofcx.com