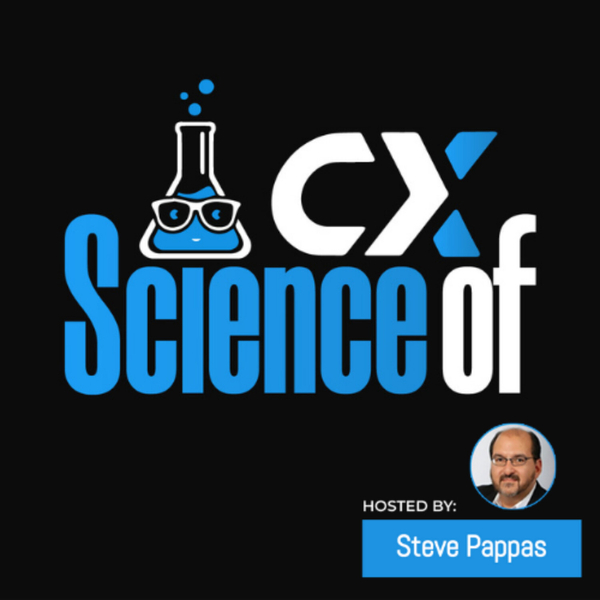 Science of CX
Greg Offner: Employee Engagement & Experience Through Music Can Lead to...
S3E145
44:07
July 13th 2022
Gregory Offner is an internationally known dueling pianist, who just happened to have a 17-year career in corporate sales leadership and insurance.
Using this unique background, Greg weaves song and story together to deliver mesmerizing workshops on the creation of high performing cultures
His studies of Philosophy and Psychology enable him to simplify the science of why we create the patterns we do - where they come from, and how to change them to amplify results.
From his career as a top-performing Fortune 500 sales executive, to a 12-year run around the globe as a professional musician, Greg will share his nuggets of wisdom with us on the podcast today. 
Key Takeaways
Greg's method for improving employee performance in an organization. He focuses on creating a business culture that's filled with highly fulfilled and engaged individuals. 
Mashing music with the world of business. How Greg is leveraging his musical talent in his workshops in order to connect with his audience better.  
Brainstorming solutions for the great resignation. How leaders can become "friction hunters"  through elimination of obstacles for their team members. 
How and why the emotional training and development of your employees can lead to great ROI.  
Free resources. Greg shares access to his content that explains how you can get the seven most in demand skills  that you can develop either in yourself or the people you lead. 
Connect with Greg
Website -  https://www.gregoryoffner.com/   
LinkedIn - https://www.linkedin.com/in/gregoffnerjr/  
Twitter - https://twitter.com/gregoryoffnerjr 
Science of CX
CX Connoisseur, Steve Pappas, shares his insights on how to turn your customers into loyal brand ambassadors.
Known for his relentless pursuit of all things 'customer', Steve knows how to help your business and create experiences that customers respond to.
Listen to Steve's insights. Learn to grow and accelerate your business.
Learn more: www.scienceofcx.com