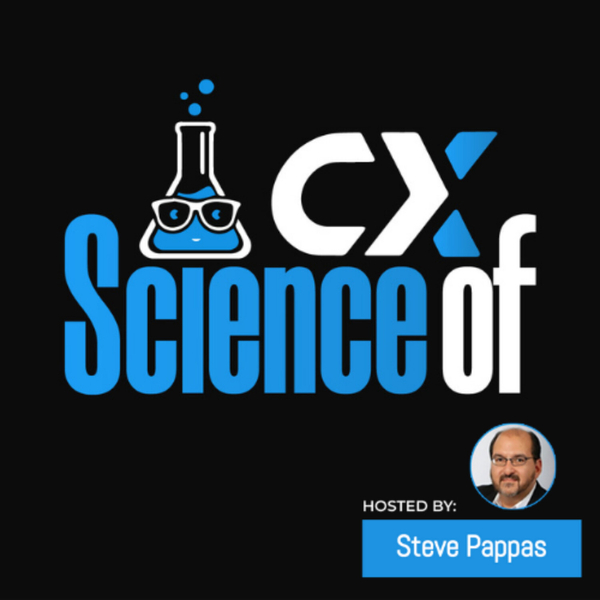 Science of CX
Irina Poddubnai: The Power of Reviews and Post-Purchase Engagement
S4E195
33:31
August 9th 2023
Irina Poddubnaia is an esteemed expert in the field of post-sales processes and e-commerce. 
With a passion for optimizing customer experiences, she has dedicated her career to helping businesses thrive in the competitive world of online retail. 
As the founder of TrackMage, a leading customer experience platform, Irina has played a pivotal role in revolutionizing how businesses approach the crucial post-sales phase.
With a background in customer success, Irina understands the significance of customer lifetime value, particularly during challenging economic periods. Her insights and strategies have proven invaluable to businesses seeking to enhance customer satisfaction and retention in an ever-changing market landscape.
She emphasizes the importance of proactive communication, providing constant updates and creating a sense of anticipation to keep customers engaged.
As a visionary in the field, Irina also advocates embracing negative reviews as opportunities for improvement. She sees them as valuable gifts from customers, providing crucial insights for enhancing business operations and product quality.
Irina Poddubnaia's expertise and dedication have earned her the reputation of a trailblazer in the e-commerce industry. 
Her passion for customer success and her commitment to optimizing post-sales experiences have propelled TrackMage to become a leader in customer experience technology.
Key Takeaways 
1. Timing is Crucial for Gathering Reviews: When customers receive their new purchase, that's the ideal time to request a review as the excitement is at its peak, leading to more positive and genuine feedback.
2. Post-Sales Experience Drives Customer Lifetime Value: By focusing on providing exceptional post-purchase experiences, businesses can increase customer loyalty and lifetime value, leading to higher retention rates and sustained growth.
3. Celebrate Customer Milestones: Whether it's a product launch, go-live moment, or a special occasion, businesses can make customers feel valued and appreciated through thoughtful gestures.
4. Negative Reviews are Opportunities for Improvement: Constructive criticism offers valuable insights into areas that need improvement. Acknowledging and addressing negative feedback can lead to better products and enhanced customer satisfaction.
Key Timestamps 
[00:05:42] Irina Poddubnaia introduces the concept of post-sales experience and its significance in driving customer lifetime value.
[00:15:20] The value of celebrating customer milestones, drawing examples from Build A Bear's approach to celebrating the "birth" of a new toy and suggesting ways businesses can celebrate their customers' special occasions.
[00:18:05] The power of utilizing reviews as marketing tools and how positive reviews shared by customers can attract more potential buyers.
[00:27:54] The challenges of tracking international orders and reviews and  the significance of localization in expanding businesses globally, emphasizing that language barriers are becoming less of an obstacle with the advancements in AI translation technologies.
Quotes
1. "Ask for reviews at the right time when customers receive the new product, it's much brighter and better than if you ask later." - Irina Poddubnaia
2. "Negative reviews are a gift that helps you improve your business; always treat them as opportunities to fix what's broken." - Irina Poddubnaia
3. "The language barrier won't exist in the future, and with track, we track everything, implementing solutions for every customer's unique needs." - Irina Poddubnaia
4. "Balance modern approaches with timeless relationship-building techniques to connect with younger generations while closing deals." - Irina Poddubnaia
Connect with Irina
LinkedIn - https://www.linkedin.com/in/irina-poddubnaia/en?originalSubdomain=bg 
Website -  https://trackmage.com/ 
Twitter -  https://twitter.com/ipoddubnaia?lang=en 
Science of CX
CX Connoisseur, Steve Pappas, shares his insights on how to turn your customers into loyal brand ambassadors.
Known for his relentless pursuit of all things 'customer', Steve knows how to help your business and create experiences that customers respond to.
Listen to Steve's insights. Learn to grow and accelerate your business.
Learn more: www.scienceofcx.com