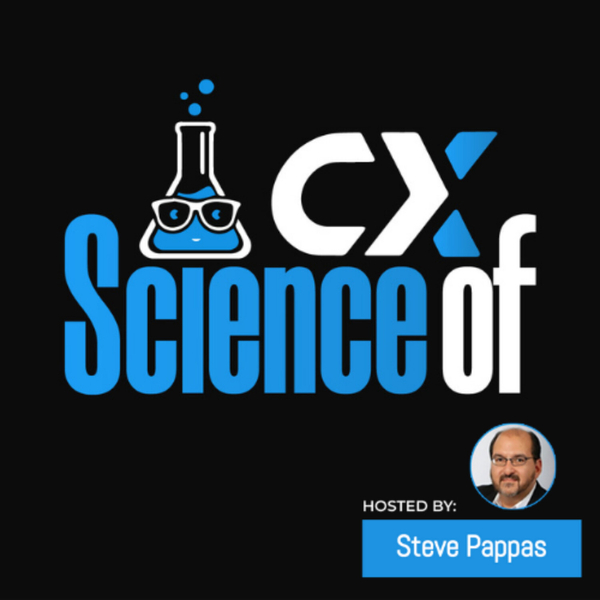 Science of CX
Jen Du Plessis: Systems and Schemes To Help Scale Your Business
S3E174
39:23
January 25th 2023
Jen is referred to as the leading expert in creating world-class teams. She works with high-achieving leaders and entrepreneurs who are stuck at 6-figures and want to reach 7-figures per year. 
Through her masterminds and private mentorship, Jen dramatically improves her leadership skills to build powerful teams that enable multiplied results in record time, while designing a balanced and exciting personal life.
Jen is the author of numerous Amazon #1 best-selling books, the host of two (2) top-ranking podcasts, and the Producer and Host of her own TV Show – Tell Me I Can't – reaching over 350 million homes monthly. 
As a Leadership Advisor and Mentor, she is relied on by top brands and companies to assist with her proprietary techniques to create powerful teams, Align Priorities and Time Management, Accelerate Business Relationships, Rapidly Scale-up systems, Increase Sales, Systematize Leadership and Management, all while helping leaders create a life of Luxury.
Key Takeaways
A trip down memory lane. Jen gives us a quick look into the dark side of her childhood, and how this experience pushed her into seeking a better life. 
The tipping point that led Jen into throwing in the towel on her fast-paced business lifestyle, and instead focusing on creating the right principles and procedures in her personal and professional life. 
Jen's methods for nurturing and looking after her clients, in order to ensure they're afforded a five-star customer experience
Why treating your clients like they're your friends is beneficial and crucial for any business seeking new client attraction
Jen shares with us her secret about how she's able to run multiple businesses, and still find ample time to relax with friends and family
The 3V formulae to scaling  your business at whatever stage you're at; Vision, Values, and Voice
Connect with Jen
Linkedin - https://www.linkedin.com/in/jenduplessis/    
Website - https://www.jenduplessis.com/   
Email -  [email protected] 
Science of CX
CX Connoisseur, Steve Pappas, shares his insights on how to turn your customers into loyal brand ambassadors.
Known for his relentless pursuit of all things 'customer', Steve knows how to help your business and create experiences that customers respond to.
Listen to Steve's insights. Learn to grow and accelerate your business.
Learn more: www.scienceofcx.com