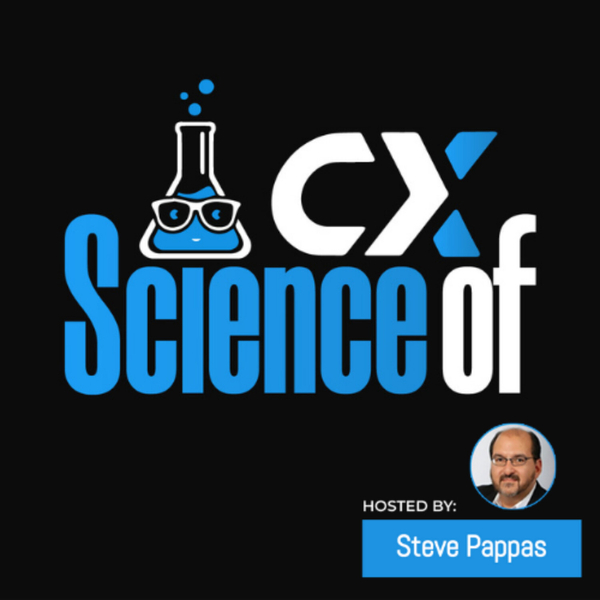 Science of CX
Liz Wilcox: Emails Guaranteed To Convert Your Leads Into Raving Fans
S3E162
44:01
October 12th 2022
The Fresh Princess of Email Marketing, Liz Wilcox is an Email Strategist and Keynote Speaker showing small businesses how to build online relationships + make real money with emails. 
She's best known for her 1800+ users membership, 20 Minute Newsletter technique, and the Email Staircase framework she's taught to tens of thousands of creatives, freelancers, eCommerce shop owners, and small businesses across the globe.
Offline, Liz lives in Florida, loves to run, and is a walking 90s pop culture encyclopedia.
Key Takeaways
Is email still an essential medium in business today, and if so, why is it sometimes overlooked?
Fostering intimate relationships and emulating the kind of experience that gets the customer excited to open your email
Why some people are seemingly afraid of writing emails because they are lacking in the skill; with respect to an audience of one versus the audience of many
Using a more relatable human approach as an email writing strategy, in order to make real connections, and turn your list into friends and eventually into customers
How writing an email differs from writing a newsletter and the techniques that anyone can use to simplify this process so that it fits into their individual marketing strategies
How to make the subject line stand out so that the recipient is willing to open it and give it first priority 
The common mistakes people make when doing email marketing and how to avoid these pitfalls 
Liz gives us her perspective on why she advises against people sharing their life stories in their emails and (or) newsletters
The recommended number on an email list that anyone can start with; the beauty of starting with a small email list, and  what are examples of affordable email providers that people can start out with
Connect with Liz
Website - https://lizwilcox.com/ 
LinkedIn - https://www.linkedin.com/in/liz-wilcox-58740b1b0 
Instagram - https://www.instagram.com/thelizwilcox/?hl=en
Science of CX
CX Connoisseur, Steve Pappas, shares his insights on how to turn your customers into loyal brand ambassadors.
Known for his relentless pursuit of all things 'customer', Steve knows how to help your business and create experiences that customers respond to.
Listen to Steve's insights. Learn to grow and accelerate your business.
Learn more: www.scienceofcx.com