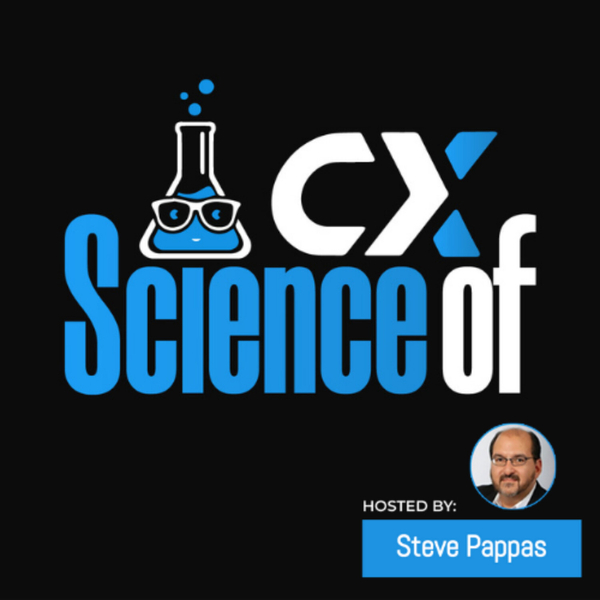 Science of CX
Mark Ross-Smith: Loyalty Programs as a way of Wowing your Customers
S3E166
44:47
November 16th 2022
Mark 'Mr. Loyalty' Ross-Smith, is an award-winning global airline loyalty industry leader, and the CEO & Co-founder at Loyalty Data Co, the parent brand of StatusMatch.com. 
Mark's experience in airlines runs deep as he previously headed up the Malaysia Airlines Enrich Loyalty Program, delivering consecutive year record financial success to the airline.
Mark has also held roles in several high-tech start-ups, including the largest Australian-owned mobile social network, where he was CEO for 7 years, spearheaded big-data opportunities with Optus, Vodafone, and Telstra, and also generated an incremental $35M annually for the telcos through data-driven loyalty initiatives
Mark is a highly sought-after speaker at airline and loyalty industry events, known for cutting through the noise and delivering content that isn't seen or spoken about in public forums.
As the Founder of Travel Data Daily – Mark has published dozen of papers and articles on airline loyalty, which dives deep into airline economics and thought leadership.
Key Takeaways
The story of what got Mark interested in the business of travel and airlines 
Why Mark created his website statusmatch.com (A website designed to help airlines find high-level customers on a higher scale and help travelers find an airline that's more suitable to their needs)
Mark gives us an insight into what happens when people sign up on his site. Everything from changing airlines, status matching, and flight
What are the reasons that a customer might feel the need to change his airline?
Discovering the perks that loyalty programs play in ensuring your esteemed customers remain hooked to your products and services. 
Employee participation. Find out the level of empowerment a cabin crew has, and how this plays a role in how creative and responsive they are. 
Mark shares his thoughts on how we can bring back the fun and great experience that was once associated with the travel industry. 
Connect with Mark
LinkedIn - https://www.linkedin.com/in/markrosssmith/?originalSubdomain=sg 
Website - https://www.statusmatch.com/ 
Portfolio - https://www.traveldatadaily.com/
Science of CX
CX Connoisseur, Steve Pappas, shares his insights on how to turn your customers into loyal brand ambassadors.
Known for his relentless pursuit of all things 'customer', Steve knows how to help your business and create experiences that customers respond to.
Listen to Steve's insights. Learn to grow and accelerate your business.
Learn more: www.scienceofcx.com