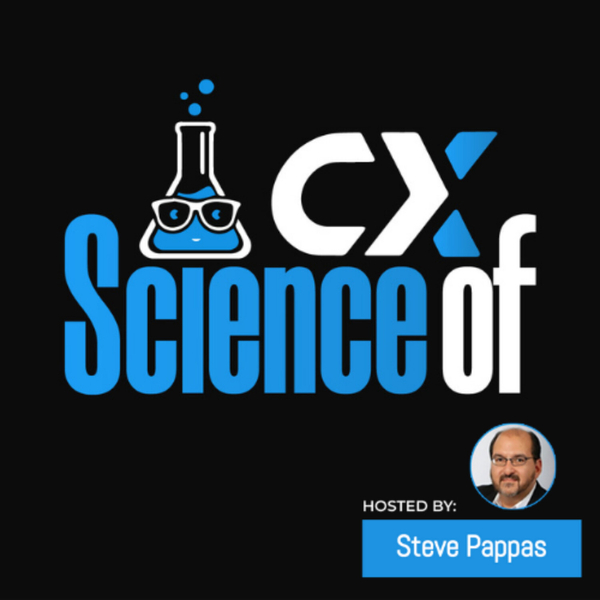 Science of CX
Rob Broadhead: Service Delivery By Understanding Your Customer's Needs
S4E178
38:55
March 1st 2023
Rob is a seasoned software developer and technology professional. 
His background includes over 30 years of design, development, and solution creation. In the past, Rob's roles have included staff developer, director of development, and architect administrator. 
He received his MBA (with a concentration in e-Business) at the University of Phoenix and also holds a BS in Computer Science from the Rose-Hulman Institute of Technology. 
Rob has written and published a semi-biographical book, e-books, and a book on software development careers. He is also a podcaster and a regular contributor to the blog titled Develpreneur. 
Key Takeaways
Spending time in your customer's shoes. Learn how you can occasionally dig in, understand, and leverage your client's needs 
Rob's working process. Rob's method of ensuring an organization's goals are aligned in all departments so that there's uniformity in expectations vs deliveries
The information Rob needs from a business before he can recommend possible solutions
The obstacle is the way. Learn how you can start turning your errors and failures into success 
A solution-building system. Rob explains why understanding your customer's expectations and experience is the key step during the design phase of building a solution
Areas in which Rob is proficient in the digital assistant niche
Seeking feedback on your customer's definition of success
Connect with Rob
Website - https://rb-sns.com/ 
LinkedIn - https://www.linkedin.com/in/robbroadhead/ 
Twitter  - https://twitter.com/rbcposts 
Schedule a free call - https://calendly.com/rob-interview/1-hour-discussion
Science of CX
CX Connoisseur, Steve Pappas, shares his insights on how to turn your customers into loyal brand ambassadors.
Known for his relentless pursuit of all things 'customer', Steve knows how to help your business and create experiences that customers respond to.
Listen to Steve's insights. Learn to grow and accelerate your business.
Learn more: www.scienceofcx.com