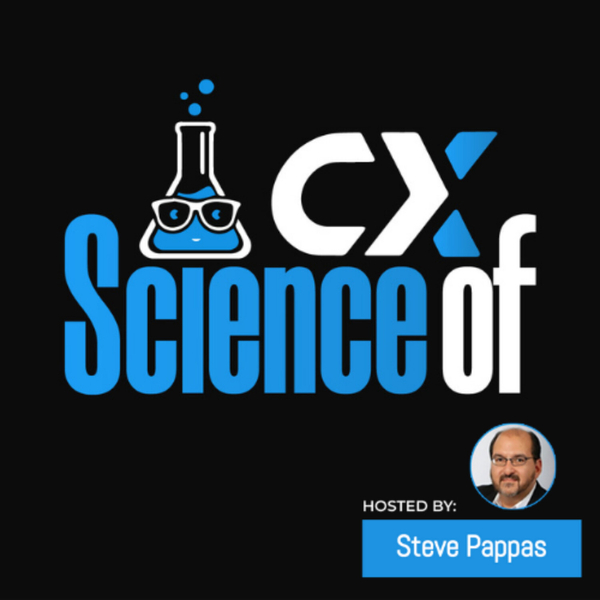 Science of CX
Seth Earley: Successfully Integrating AI Systems Into Your Business
S3E161
48:07
October 5th 2022
As an expert with 20+ years of experience in Knowledge Strategy, Data and Information Architecture, and Information Findability solutions, Seth has worked with a diverse roster of Fortune 1000 companies; helping them to achieve higher levels of operating performance by making information more findable, usable and valuable through integrated enterprise architectures supporting analytics, and customer experience applications.   
Seth Earley is a sought-after speaker, writer, and influencer. His writing has appeared in IT Professional Magazine from the IEEE where, as a former editor, he wrote a regular column on data analytics and information access issues and trends.  
He has also contributed to the Harvard Business Review, CMSWire, and Journal of Applied Marketing Analytics, and he co-authored "Practical Knowledge Management" from IBM Press.
Seth is also the author of the award-winning book; The AI-Powered Enterprise: Harness the Power of Ontologies to Make Your Business Smarter, Faster and More Profitable. Seth was named to Thinkers360 top 50 global thought leaders and influencers on Artificial Intelligence for 2022.
Key Takeaways
Seth provides us a basic description of what AI is all about, and what its major components are
How owning a knowledge management strategy can go a long way in helping you plan and execute AI systems into your business
Leveraging the power of machine learning to collect data on your customers' behavior 
Science or Magic? How AI can provide you with reliable predictions for what content, products, or services your customers crave
Things to take into consideration when building your business foundational knowledge 
Ways of capturing explicit knowledge and ensuring it is more readily consumable and accessible
How knowledge can act as a key differentiator in your business practice
The importance of mapping your customer's journey
Why metrics are vital when it comes to data collection and storage
Connect with Seth
Linkedin - https://www.linkedin.com/in/sethearley/  
Website - https://www.earley.com/  
Twitter -  https://twitter.com/sethearley 
Science of CX
CX Connoisseur, Steve Pappas, shares his insights on how to turn your customers into loyal brand ambassadors.
Known for his relentless pursuit of all things 'customer', Steve knows how to help your business and create experiences that customers respond to.
Listen to Steve's insights. Learn to grow and accelerate your business.
Learn more: www.scienceofcx.com