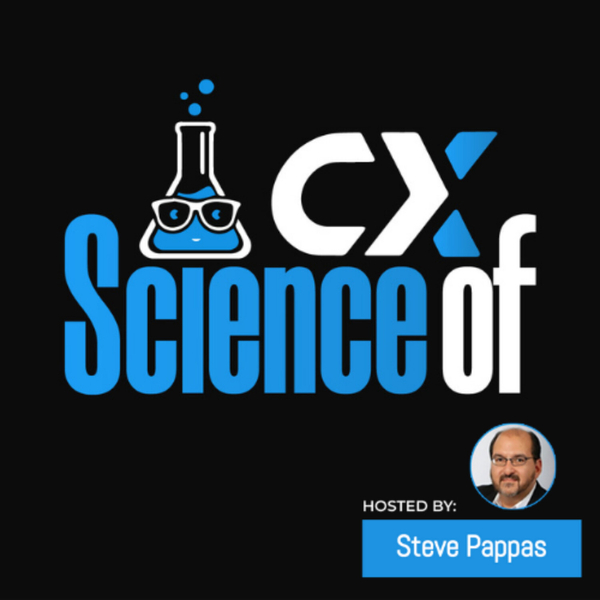 Science of CX
Shane Mahoney: You Can't Put a Price on Memorable Experiences
S3E172
45:46
January 4th 2023
Shane Mahoney is the founder and CEO of Lugos Travel - a travel agency built around exceptional service, knowledge, style, and sophistication.
Shane started Lugos Travel to pursue his passion for interesting vacations. He felt that people were complacent about their vacations, and often opted for cruising and all-inclusive vacations because they offered little hassle, and almost no planning. Who has the time to plan an amazing vacation in a foreign land after all?
That's when Lugos Travel was born.
Shane and his team specialize in getting to know their clients and offer experiences that make sense from an individual and budget standpoint. Each trip is tailored, with surprises included along the way, so their clients come home feeling refreshed.
The goal at Lugos Travel is to always ensure that the company's clients don't have to worry about quality, planning, logistics, or anything else - just settle down, enjoy the scenery and be a traveler, not a tourist.
Key Takeaways
Shane shares with us the kind of experiences, luxuries, and perks that people can expect when traveling via their agency
The steps and procedures that Shane and his team take in order to create value in their customized luxury travel package
How Lugos travels has revolutionized the modern travel industry
The pros and cons of a private tour versus a group tour
The methods Lugos Travels implements to ensure the best possible experience for a customer. For example, they offer photography services where there's a professional photographer to capture the client's memorable moments
Shane explains why you can't put a price on the value of a good international travel experience. Because ultimately, it's the little details that make the biggest differences
What constitutes a good travel experience? (and why selecting the right custom travel tour concierge services goes a long way in guaranteeing a stress-free and relaxing experience)
The regions and countries where Shane and his company Lugos Travels is specialized in
What's Shane's number one travel hack?
Connect with Shane
Website (Personal)- https://shanemahoney360.com/ 
Website (Company) - https://lugostravel.com/ 
LinkedIn - https://www.linkedin.com/in/shane-mahoney-lakeland/ 
Twitter - https://twitter.com/LugosTravel
Science of CX
CX Connoisseur, Steve Pappas, shares his insights on how to turn your customers into loyal brand ambassadors.
Known for his relentless pursuit of all things 'customer', Steve knows how to help your business and create experiences that customers respond to.
Listen to Steve's insights. Learn to grow and accelerate your business.
Learn more: www.scienceofcx.com