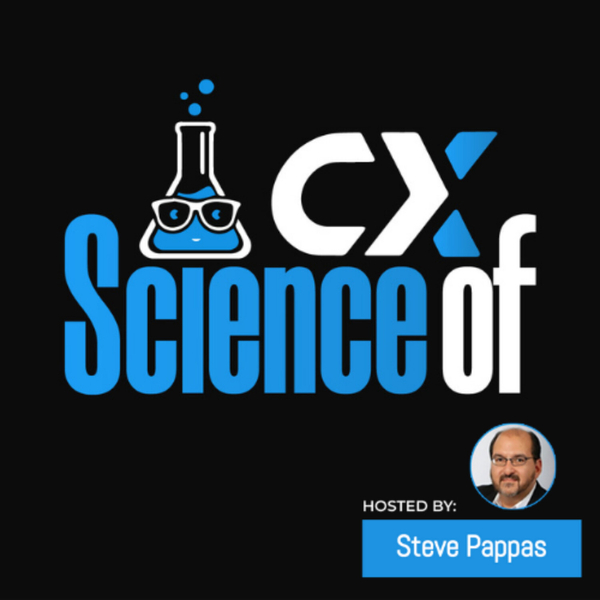 Science of CX
Caleb Johnson's Entrepreneurial Journey and Strategies for Success
S4E193
30:03
July 26th 2023
Meet Caleb Johnson, the inspiring founder of Red Sea Capital, a thriving real estate investment company. 
Motivated by his mother's struggles and determined to secure a better future, Caleb ventured into the business world. He initially explored multi-level marketing but later discovered the true potential in real estate, leading him to invest in residential properties for three years before transitioning to larger multifamily apartments. 
With a total of six successful years in the industry, Caleb has become an esteemed entrepreneur.
In today's episode, I engage in a captivating conversation with Caleb. We delve into the benefits of hiring property management teams, the advantages of investing in B and C class apartment buildings, and strategies for enhancing tenant retention. 
Caleb also sheds light on the crucial due diligence process, deal breakers in real estate transactions, and understanding client goals. Together, we explore syndicated real estate and share valuable insights for seasoned investors and those seeking passive income. 
So, don't forget to tune in and hear more from him. No ads, just pure wisdom for your life and business!
Key Takeaways
 Hiring a property management team offers numerous benefits, including freeing up time and streamlining property operations.
Understanding property classifications (A, B, C, D) and economies of scale helps in identifying target properties for investment.
Effective negotiation strategies and deal breakers play a crucial role in successful real estate transactions.
Focusing on tenant retention and property rebranding can lead to increased property value and overall success in the real estate industry.
Discovery calls help in understanding client goals and finding the right investment opportunities.
Caleb emphasizes the significance of working with investor capital and considering family investments in real estate ventures.
Syndication offers potential for audience members to engage in real estate investing alongside experienced professionals.
Timestamps
[00:00:39] Introducing our guest for today. 
[00:04:53] Caleb shares how his personal journey into real estate was inspired by his mom's financial struggles, which motivated him to pursue a career in this field.
[00:11:55] Red Sea Capital, structured for investors seeking "mailbox money," has a proficient property management team that handles lease audits and financials, ensuring a smooth investment experience.
[00:14:20] Discover how discovery calls play a crucial role in establishing compatibility between investors and syndicators, minimizing risks and creating stronger partnerships.
[00:18:52] Caleb explains the importance of enhancing property amenities and appearance to attract and retain tenants, contributing to the overall success of real estate investments.
[00:23:40] Learn about the significance of maintaining consistent contact with investors, providing them with value and regular updates to strengthen the investor-syndicator relationship.
[00:27:12] Caleb shares insights on working with investor capital, including family investments, and emphasizes the importance of trust and transparency in these partnerships.
[00:28:31] To stay updated with the latest insights on the science of CX, be sure to subscribe to the podcast!
Quotes
 Maintaining constant and genuine contact with investors is crucial. We don't want to be superficial; instead, we aim to build meaningful relationships for long-term partnerships.
When I learned that 90 percent of millionaires achieved their wealth through real estate, I thought, wow! That's a pretty good bet to take on this avenue for building wealth.
Connect with Caleb
Website - https://redseacapitalgroup.com/ 
Podcast - https://podcasts.apple.com/us/podcast/from-trial-to-triumph/id1640592078
Science of CX
CX Connoisseur, Steve Pappas, shares his insights on how to turn your customers into loyal brand ambassadors.
Known for his relentless pursuit of all things 'customer', Steve knows how to help your business and create experiences that customers respond to.
Listen to Steve's insights. Learn to grow and accelerate your business.
Learn more: www.scienceofcx.com