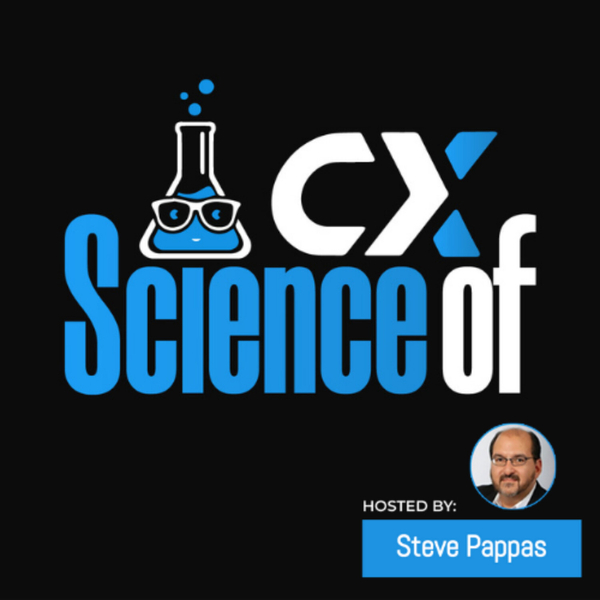 Science of CX
Thomas Watkins: Capturing Your Client's Attention Through Great UX
S3E150
36:24
July 29th 2022
Thomas Watkins is a thought leader, speaker, and industry practitioner located in Houston TX. 
He is a life-long learner who has a passion for bringing greater clarity to the world. Thomas has made it his career's focus to combine technology with design psychology in order to drive business success. 
He specializes in helping his business partners bring their own brilliant ideas to life, by translating complexity into simplicity. 
The scope of his work has included interface design for mobile, SaaS system architecture, usability research, and data visualization.
Key Takeaways
Defining UX design and the psychology behind it
Understanding how a user's mind reacts to new interface
How has the user community changed over time and how the industry has adapted in order to cope with the new demands
Tips on how businesses can better invest in design
User touch points that Thomas and his team are involved in fixing 
The concept of MVP (Minimum Viable Product) and how to make better judgments without cutting any corners
User feedback and the effect it has on a company's strategies and culture
Transforming an idea into a user-friendly product 
Connect with Thomas
LinkedIn - https://www.linkedin.com/in/watkinsthomas/ 
Website - https://www.3leaf.consulting/ 
Twitter - https://twitter.com/3LeafMethod 
Science of CX
CX Connoisseur, Steve Pappas, shares his insights on how to turn your customers into loyal brand ambassadors.
Known for his relentless pursuit of all things 'customer', Steve knows how to help your business and create experiences that customers respond to.
Listen to Steve's insights. Learn to grow and accelerate your business.
Learn more: www.scienceofcx.com